What Is A Dental Cleaning?
Even if you have a perfect oral hygiene routine at home, it is still important to have a professional cleaning at Dougherty Dental twice each year. Using state-of-the-art tools, a professional cleaning eliminates plaque and tartar buildup from your teeth while polishing your enamel for a brighter, healthier smile. During your cleaning, you can get tips on better home oral care and learn if there are any areas that may need extra attention. A dental cleaning will give cosmetic dentist Dr. Paul Dougherty a chance to identify any areas of concern in your mouth that may require additional treatment. Having a dental cleaning is a crucial part of keeping up your oral health so call today to schedule an appointment at our La Jolla, CA location.
Dental Cleaning Reviews
"Very friendly and great experience. Had a dental hygiene appointment- teeth and gums felt great afterward."
- D.A. /
Google /
Feb 06, 2022
"Very friendly and great experience. Had a dental hygiene appointment- teeth and gums felt great afterward."
- D.A. /
Google /
Feb 19, 2022
"I've been a patient of Dougherty Dental for 20+ years, and they continue to impress. Just this week, 12/2/2021, I went in for a cleaning with Heidi, my favorite hygienist. I mentioned I was soon to have a gum procedure. The problem was that no full mouth x-ray was current periodontist review. Heidi got up and requested approval to get one immediately. Dr. Dougherty responded within minutes, ordered the scan while I was there, and had it sent over the same day. Now that's fabulous!"
- D.H. /
Google /
Dec 19, 2021
"The usual excellent personnel, professional cleaning, considerate care by the dental assistant and office staff. Thorough explanation of what to do between visits is of course most important. Makes you want to come back."
- R.J. /
Google /
Mar 28, 2022
"I am new in town. Had a cracked mouth guard . Was accepted very quickly. The Doctor and staff very friendly and helpful. Great experience! Also had a very thorough comprehensive exam by Dr. Dougherty, thorough cleaning with excellent hygiene advice. Excellent care!"
- P.R. /
Google /
Apr 05, 2022
Previous
Next
Do I Need A Dental Cleaning?
The ADA (American Dental Association) suggests children and adults schedule a professional cleaning every six months. Babies should have their first visit to the dentist before they turn one year old and after that, Dr. Dougherty will help you decide when your child is ready for their next dental checkup. A professional cleaning can help you avoid cavities because plaque buildup, the main reason for tooth decay, is removed during these sessions. A dental cleaning will also remove tartar and any accumulated stains from your teeth. If you would like to freshen your breath, brighten your smile, boost your health, and save money in the long run, schedule a dental cleaning for your whole family at Dougherty Dental.
What To Expect At Your Dental Cleaning
A professional dental cleaning will begin by addressing the plaque and tartar buildup on your enamel, which can be difficult to remove on your own, even with daily brushing and flossing. Advanced equipment is used to remove buildup without harming your enamel. First, an ultrasonic device loosens large chunks of plaque and tartar with high-speed vibrations and a lubricating mist. Then, a delicate handheld instrument, like a curette or scaler, will remove any remaining pieces. Each tooth needs to be treated individually to make sure all the buildup is removed. After the teeth are clean, your enamel will be carefully polished to strengthen it and remove stains. If requested or needed, a fluoride treatment can be performed following your biannual cleaning.
Follow-up After Your Dental Cleaning
Dr. Dougherty may suggest cleanings more often than every six months if you have certain other oral health concerns, like gum disease, or if you are prone to cavities. During your dental cleaning appointment, Dr. Dougherty or an assistant on his team will help you develop a regular home routine for good oral health by recommending dental products and demonstrating dental care techniques that can focus on your needs. These are advantageous for your teeth, overall health, and wallet so make sure to schedule your biannual dental cleanings at Dougherty Dental for the healthiest smile possible.
Is My Dental Cleaning Covered By Insurance?
Professional dental cleanings are considered a preventive treatment so two cleanings per year are typically covered by most dental insurance. A member of our administrative staff will contact your insurance company to determine your specific coverage and determine any out-of-pocket costs. If you don't have dental insurance, please talk to Dr. Dougherty about payment methods we take, including medical financing.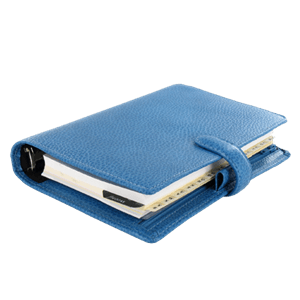 Professional Dental Cleaning
Keep your mouth bright and healthy with professional dental cleanings twice a year at Dougherty Dental in La Jolla, CA. Dr. Dougherty and his team work with both adults and children to improve their oral and overall health with biannual dental cleanings to remove plaque and tartar. A vital procedure in any preventive dental care plan, professional dental cleanings may save your family from a lot of trouble and expensive treatments later. Contact our office to make appointments for yourself and your family.
Related Procedures