What Is Periodontal Treatment?
Periodontal (gum) disease is a gradually advancing condition, worsening over time as bacteria in your mouth combine with saliva and food particles. This forms a sticky, transparent plaque that can cause dental issues if left untreated. Many individuals believe that diligent brushing and flossing are sufficient enough to remove the plaque, but that is just not the case. As the plaque builds up and turns into tartar on your teeth, your gums will become irritated. This is when it is important to see a professional, like cosmetic dentist Dr. Paul Dougherty in La Jolla, CA. When periodontal disease moves beyond the beginning stage (gingivitis) into the stages called periodontitis and advanced periodontitis, bone and tooth loss becomes very real possibilities, causing a variety of issues for patients.
Periodontal Treatment Reviews
"Dougherty Dental is great! I was a little worried when I heard Sharon was retired and Deborah is retiring soon, but my fears were put to rest; Adriane was wonderful! VERY gentle but thorough! Highly recommend her and glad she has joined the Dougherty Dental Team. -Kevin"
- A.H. /
Yelp /
Apr 19, 2018
"A great place for dentistry and dental hygienists."
- J.L. /
Facebook /
Mar 29, 2019
"My mom has been getting her teeth cleaned by Heidi for years, and always boasts about her. I finally switched to Dougherty Dental. I met Dr. Scott, and Jeanette. They were so patient, informative and comforting! It's a very nice office, and the staff were all extremely pleasant."
- A.P. /
Yelp /
Jun 01, 2018
"They're doing all the right things at this dentist's office. Been going there for several years -- Paul is a neighbor  of ours. But more than that, it's a place that has friendly staff, professional services, beautiful accommodations. I go twice a year to have my teeth cleaned, and Heidi always has some helpful information for keeping my teeth even healthier."
- J.S. /
Yelp /
Jun 30, 2017
"Dr Dougherty is the consummate professional. An excellent dentist, he avoids unnecessary treatments or procedures, which really suits me. Also a very kind and caring person, as is the entire staff. I was referred to Dr Dougherty by my periodontist a few years ago and so glad I found him."
- E.S. /
Yelp /
Apr 05, 2018
Previous
Next
Do I Need Periodontal Treatment?
Good candidates for periodontal treatments include those with minor gum inflammation and those with serious deterioration of the soft tissues, teeth, and bone. Sometimes, gum disease has already led to tooth loss. Regardless of how your periodontal disease has advanced, now is the time to intervene and stop it in its tracks. Swollen and bleeding gums are often signs of gingivitis or periodontitis, which result in bad breath, tender, loose teeth, painful chewing, and receding and bleeding gums. If you find yourself experiencing these symptoms, arrange for a consultation at Dougherty Dental for periodontal treatment.
What To Expect During Periodontal Treatment
There are a few dental treatments that may be used to combat gum disease. The main goal of any periodontal treatment is to control infection. Dr. Dougherty typically initiates treatments with a small tool referred to as a probe, which works similarly to a very small ruler used to check for and measure infected gum pockets around and under the teeth. Digital x-rays may also help identify any bone loss. This examination will help determine the type and how much treatment is necessary to address your periodontal disease. Therapies typically begin with a deep cleaning and plaque removal with SRP (scaling and root planing). Prescription antibiotics may also be used to attack infections. For more advanced cases, flap surgery and bone/tissue grafts will be considered.
Recovery After Periodontal Treatment
Successful healing after periodontal therapy is mainly due to rigorous dental hygiene at home. During your appointment, Dr. Dougherty will discuss ways you can further benefit from treatment by altering some behaviors, like smoking (which is thought to amplify the effects of gum disease).
Since periodontal therapies are customized based on the severity of the disease (and your needs), healing times and directions may vary. It's extremely important that you brush your teeth twice a day with fluoride toothpaste, floss frequently to eliminate buildup between your teeth, and visit Dougherty Dental regularly for checkups and professional exams.
Will Insurance Cover Periodontal Treatment?
Since the recommended treatments for periodontal disease can vary, insurance coverage and related costs may vary as well. Our staff will speak to your dental insurance carrier to determine your coverage and estimate any personal costs. If you don't have dental insurance, Dr. Dougherty will discuss your treatment choices and costs to come up with a treatment plan that meets your needs and fits your budget. During your consultation, inquire about medical financing and ask us to help you apply for it.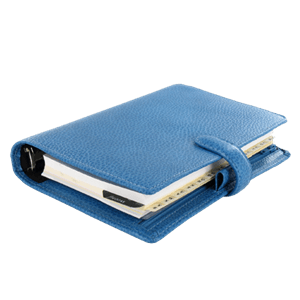 Although periodontal disease isn't entirely curable, comprehensive therapy and scheduled checkups by an experienced cosmetic dentist, like Dr. Dougherty, may help to keep your symptoms manageable. If you believe you could be at the beginning or advanced stages of gum disease, or you would like more details about the condition and other treatment options we currently offer, we encourage you to set up a consultation at Dougherty Dental right away.
Related Procedures