What Is Zoom Teeth Whitening?
While you may enjoy coffee, tea, berries, tomatoes, or tobacco, these are the most common causes of enamel discoloration and stains. Dougherty Dental offers a quick and simple solution for men and women who are looking to brighten their smiles with in-office Zoom teeth whitening procedures in La Jolla, CA. Cosmetic dentist Dr. Paul Dougherty is pleased to perform Zoom professional whitening treatments, which are a top choice for professional teeth whitening. Depending on your concerns, goals, time available, and budget, Dr. Dougherty will help you decide if the in-office Zoom professional teeth whitening treatment is best for you.
Reviews
"You will get 1st Class welcoming and 1st class treatment at Dougherty Dental. It will all be done right...the 1st time. You won't be disappointed."
- J.F. /
Google /
Feb 26, 2020
"At Dougherty Dental I found out that taking care of my teeth and mouth can be a great painless process. Doctor Paul and the hole team was nothing but awesome walking me through. They are very clear on explaining everything with the details that I need to know. I'm glad that I have started on the right and best place."
- D.D. /
Google /
Nov 18, 2022
"Friendly staff, prompt service, even finished earlier than I expected"
- A.L. /
Google /
Nov 11, 2022
"Plain and simple, a cut above the rest. Dr Salazar and his whole team are professional and on point."
- P.C. /
Google /
Nov 01, 2022
"I'm a rather demanding individual with very high standards, but I can state that everyone in this office is FIRST RATE....from the receptionists to the dental technicians to Doctor Dougherty (Doctor Salazar is probably excellent too, but I haven't used his services, so I can't say). I've been to many dentists/prosthodontists in the past, and Dr. Dougherty is the best!"
- R.L. /
Google /
Oct 14, 2022
Previous
Next
Should I Have Zoom Teeth Whitening?
You may wonder how professional whitening treatments at your dentist's office are different from the over-the-counter whitening kits you can buy from the drugstore, and the answer is in the ingredients. Zoom is more powerful and fast-acting, and it produces noticeable results in just one quick and easy treatment at Dougherty Dental. You are also much less likely to experience tooth sensitivity with an in-office whitening treatment. At your consultation, Dr. Dougherty will assess the condition of your teeth and help you decide if an in-office Zoom professional teeth whitening is best for your goals and needs.
What to Expect With Zoom Teeth Whitening
For the best results, you can schedule your whitening treatment so it follows your cleaning at Dougherty Dental. This will eliminate all of the plaque and tartar from your teeth so the treatment is evenly applied to your enamel. As soon as your teeth are cleaned and dried, your mouth will be covered before the process starts. Every tooth will be painted with at least one layer of whitening varnish. After the gel has had time to penetrate your enamel, the excess gel will be removed from your teeth. A final gel is used to minimize sensitivity and strengthen your teeth, and a special light may be used to accelerate the treatment.
Follow-up After Zoom Teeth Whitening
Dr. Dougherty will talk to you about more specific instructions on how to care for your teeth following your whitening treatment. The best way to sustain your results is to establish a good oral care regimen at home with regular flossing, brushing, and mouthwash rinsing. Biannual dental cleanings and yearly dental exams at Dougherty Dental will also help to brighten your enamel and keep your teeth healthy. You should skip staining drinks, foods, and tobacco products if you'd like your smile to stay bright. You can refresh your results with at-home whitening kits or get another treatment in our office if needed.
Is Teeth Whitening Covered By Insurance?
Teeth whitening is a cosmetic procedure so it's usually not covered by dental insurance. At your initial consultation with Dr. Paul Dougherty, he can go over your choices and help you decide on the teeth whitening method that best fits your cosmetic goals and budget. Dr. Dougherty will also discuss the payment methods we take and low-interest medical financing to make your procedure more affordable.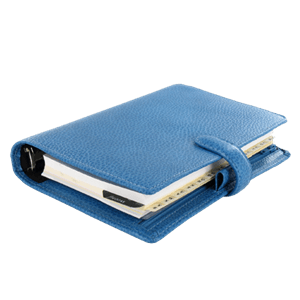 Stop wasting time and money with messy over-the-counter teeth whiteners. Call us today to schedule a consultation at Dougherty Dental to learn more about in-office advanced Zoom teeth whitening treatments. Dr. Paul Dougherty will present your options and the treatment specifics before scheduling your Zoom teeth whitening treatment to meet your aesthetic goals. Contact us in La Jolla, CA to see a brighter, healthier smile.
Related Procedures