What Is Six Month Smiles?
Six Month Smiles is an innovative treatment plan for adults (age 16+) that uses either clear braces or clear removable aligner trays to quickly and comfortably straighten your teeth. The average treatment time for this orthodontia is about six months, making it ideal for men and women who want straighter teeth quickly without the look of traditional metal braces. These discreet straighteners may actually be less expensive than other orthodontic treatments and will most likely mean fewer dentist appointments. To get more information about Six Month Smiles and find out if you are a candidate, contact Dougherty Dental today to schedule a consultation with Dr. Dougherty.
Reviews
"You will get 1st Class welcoming and 1st class treatment at Dougherty Dental. It will all be done right...the 1st time. You won't be disappointed."
- J.F. /
Google /
Feb 26, 2020
"Dougherty Dental is the most organized and professional dental office I have ever been to. They leverage online communication so that you are sent appointments to add to your Google or Outlook calendar. I have never had to wait for more than 5 minutes for my appointments. Dr. Dougherty is gentle, kind and is never rushed. He takes the time to examine and insure you understand what is going on All the staff are incredibly professional and courteous. It is overall a pretty miraculous place."
- S.K. /
Google /
Jul 23, 2021
"Always get the best care for my teeth here -- and exactly what is needed -- no overselling or overcharging!"
- K. /
Google /
Jul 16, 2021
"This was the best dental experience. The staff is very welcoming and friendly. I am very pleased with the excellent care I received. Dr. Dougherty is amazing and makes you feel comfortable, he takes the the time to explain the procedures and every concern that I had. I highly recommend Dougherty Dental and I am truly blessed to have found such a wonderful dental office."
- E.T. /
Google /
Jul 01, 2021
"Dentist appointments may not be fun but under the circumstances this is probably about the best you can get I really think that this dental appointment is one of the best which is why I'm rating it five stars Ashley Berry my hygienist for today knew what to do, paid so much attention that she knew what to do just by looking at how my arm reacted"
- H.C. /
Google /
Jun 23, 2021
Previous
Next
Is Six Month Smiles Right For Me?
Only a trained dental professional can evaluate whether a Six Month Smiles treatment program can work for you, but the most likely candidates have mainly cosmetic dental issues and want to achieve speedy results. Although the average treatment time is six months, your total amount of wear time may be of longer or shorter duration, depending the complexity of your unique dental issues. During a thorough consultation at Dougherty Dental, Dr. Dougherty will ask you about your smile goals and consider your individual orthodontic needs to determine if a Six Month Smiles treatment plan is right for you.
What to expect With Six Month Smiles
If Dr. Dougherty thinks you are a good candidate for Six Month Smiles, he will create a treatment plan for you, depending on your needs and goals. He will discuss the plan specifics with you, such as the type of treatment, projected length of treatment, total estimated cost, when you will need to schedule follow-up visits, etc. We will get dental impressions for your custom orthodontic appliance and schedule an appointment for your fitting where our dental team will make sure your clear braces or aligners fit comfortably. They will show you how to properly clean and care for your new teeth straightening equipment and answer any questions you may have.
Follow-Up After Six Month Smiles
After your orthodontic treatment is complete, you will need to wear a retainer to make sure your teeth remain properly aligned. The type of retainer necessary and how long you should wear it will be determined by Dr. Dougherty. He will get dental impressions of your newly straight teeth and schedule a fitting to make sure your retainer fits comfortably. To be sure your smile looks its best, we also recommend a good at-home oral hygiene routine combined with annual dental exams and biannual dental cleanings at Dougherty Dental.
Will My Insurance Cover My Six Month Smiles Treatment?
Depending on your insurance coverage and orthodontic needs, your insurance may cover some or all of your Six Month Smiles treatment. We will contact your insurance provider prior to your treatment to find out about your coverage and any possible patient responsibility. Even if you don't have dental insurance, Dougherty Dental accepts multiple payment methods, and we can help you find no- or low-interest financing to make your dental treatment more affordable.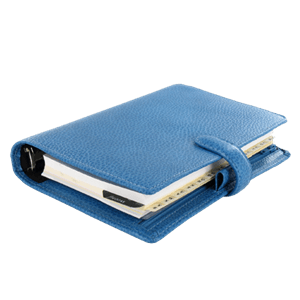 If you'd like more information about a Six Month Smiles treatment plan that can straighten your teeth quickly and efficiently, give Dougherty Dental a call today. We'll schedule an initial consultation for you with Dr. Dougherty where you can find out if you're a good candidate for this type of treatment and learn more about all of the details. You could be on your way to a happy, healthy, beautiful smile.
Related Procedures