Porcelain veneers are a quick and simple way to improve your smile and hide stained, chipped, decayed, or crooked teeth. Dental veneers are slim covers created out of porcelain that bond to the front of your teeth to even out the appearance of your smile. Dougherty Dental offers personalized porcelain veneers with minimal preparatory work. Cosmetic dentist Dr. Paul Dougherty will aid in improving the color, size, shape, or length of your teeth. Schedule a consultation at our La Jolla, CA office to learn more information about veneers and to decide if they are right for you and your smile goals.
Reviews
"You will get 1st Class welcoming and 1st class treatment at Dougherty Dental. It will all be done right...the 1st time. You won't be disappointed."
- J.F. /
Google /
Feb 26, 2020
"I love Dr. Dougherty and have been seeing him for 20 years. I get chided by my Coronado friends since I've lived here 30 years..."Helen why do you drive up to LJ to go to a dentist?" That's just the thing Dr. Dougherty is not "a dentist" he is the BEST DENTIST and worth the trip!! Helen Walker"
- G.B. /
Google /
Apr 07, 2021
"I saw Dr. Salazar at Dr. Dougherty's practice, and he was so great! Helping me through some bad dental work from another dentist, and he has been nothing but kind, empathetic, practical, and encouraging. Great dentist!"
- J.S. /
Google /
Apr 02, 2021
"I can't say enough about this dental practice. It is truly stellar. I have been many times for many issues and they are fantastic. The staff works together like clockwork. They remember your name, they are always on time...I think they even have a morning meeting where they discuss the clients of the day because they always remember details about my history or experiences without me prompting them. Dr. Dougherty, in addition to being a phenomenal dentist, is kind and personable and reasonable. You can't go wrong here."
- L.M. /
Google /
Mar 12, 2021
"Most through visit, exam and treatment plan! Exceeded expectations, so much that I'm moving adult kids and my senior mother to this office."
- E.R. /
Google /
Mar 09, 2021
Previous
Next
Veneers can be used to hide stains and chips on your teeth, fix teeth that are unevenly spaced or shaped, and improve misaligned or worn down teeth. At Dougherty Dental, your porcelain veneers will be custom made to fit comfortably over your teeth for an attractive and natural look. During your initial consultation, Dr. Dougherty will analyze the total health of your mouth and listen to your objectives to determine if you are a good candidate for cosmetic veneers. If you suffer from gum disease or habitually clench your jaw and grind your teeth (bruxism), another cosmetic dental treatment might be better suited for your needs.
What to Expect With Veneers
As soon as you've decided on personalized veneers with Dr. Dougherty, he will take a series of dental impressions. Your impressions will then be sent off to a dental lab where your custom veneers will be made to fit your teeth using high-quality porcelain material. When your veneers are finished, Dr. Dougherty will sand down a very small amount of enamel from the front of your teeth. This creates room for the veneers and improves the bond for more natural-looking results that lasts a long time. Once your veneers are bonded to your teeth, Dr. Dougherty may make minor adjustments so your veneers fit well.
Since the process of applying veneers typically doesn't require anesthesia, you should be able to resume your daily tasks after your procedure is complete. You might experience some sensitivity to hot and cold foods or beverages for a few days, but this should subside naturally. Your veneers should be cleaned just like your natural teeth with daily brushing and flossing. While cosmetic veneers are more resistant to stains than your natural enamel, you should still stay away from staining foods and drinks to keep your smile white. To avoid damaging your veneers, you should not chew on hard objects, like ice or your fingernails. Continue to attend dental examinations and cleanings at Dougherty Dental so that we can track the condition of your veneers in addition to your teeth, gums, and general oral health. Dr. Dougherty will let you know if your veneers need to be replaced or repaired.
Will My Insurance Cover Veneers?
Veneers are a cosmetic treatment so they are usually not covered by dental insurance plans. During the consultation, Dr. Dougherty will customize your plan to meet your needs and budget. He will go over a quote for your treatment and explore your payment options. Dougherty Dental does take many payment methods, including low-interest medical financing, to make your veneers easier to afford.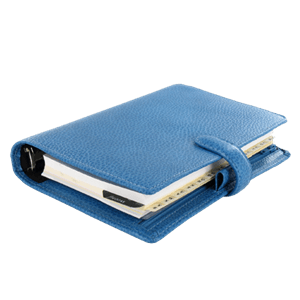 Get the confidence to face the world by sporting a gorgeous smile with custom-made porcelain veneers in La Jolla, CA. With an array of treatment options to meet your goals, Dr. Dougherty will help you quickly and easily improve the appearance of your smile with beautiful porcelain veneers. To learn more about veneers or to schedule a consultation with Dr. Dougherty, give Dougherty Dental a call today.
Related Procedures