What Is A Smile Makeover?
You may have experienced accidents, dental issues, and other difficulties that made your smile look less than perfect. A smile makeover performed at Dougherty Dental is a personalized treatment plan of cosmetic and restorative dental treatments that can aid in the appearance and overall health of your teeth. A smile makeover might include tooth whitening (in-office or at-home treatments), veneers, teeth straightening, bonding and contouring, and/or replacing old metal fillings with tooth-colored composite resin. Your smile makeover may also include restorations, such as crowns or bridges to cover discolored or missing teeth. If you are interested in improving your smile so that it's healthy and beautiful, schedule a consultation with cosmetic dentist Dr. Paul Dougherty at his office in La Jolla, CA to get your customized smile makeover plan.
Reviews
"You will get 1st Class welcoming and 1st class treatment at Dougherty Dental. It will all be done right...the 1st time. You won't be disappointed."
- J.F. /
Google /
Feb 26, 2020
"Dougherty Dental is the most organized and professional dental office I have ever been to. They leverage online communication so that you are sent appointments to add to your Google or Outlook calendar. I have never had to wait for more than 5 minutes for my appointments. Dr. Dougherty is gentle, kind and is never rushed. He takes the time to examine and insure you understand what is going on All the staff are incredibly professional and courteous. It is overall a pretty miraculous place."
- S.K. /
Google /
Jul 23, 2021
"Always get the best care for my teeth here -- and exactly what is needed -- no overselling or overcharging!"
- K. /
Google /
Jul 16, 2021
"This was the best dental experience. The staff is very welcoming and friendly. I am very pleased with the excellent care I received. Dr. Dougherty is amazing and makes you feel comfortable, he takes the the time to explain the procedures and every concern that I had. I highly recommend Dougherty Dental and I am truly blessed to have found such a wonderful dental office."
- E.T. /
Google /
Jul 01, 2021
"Dentist appointments may not be fun but under the circumstances this is probably about the best you can get I really think that this dental appointment is one of the best which is why I'm rating it five stars Ashley Berry my hygienist for today knew what to do, paid so much attention that she knew what to do just by looking at how my arm reacted"
- H.C. /
Google /
Jun 23, 2021
Previous
Next
Is A Smile Makeover Right For Me?
A smile makeover can be helpful if you want to improve the look of your teeth, or if you need multiple restorative or cosmetic procedures. Dr. Dougherty will customize your smile makeover plan to fulfill your concerns and goals, and it could include a variety of cosmetic procedures, such as teeth whitening, bonding and contouring, veneers, or restorations (bridges and crowns). At Dougherty Dental, we use custom restorations so they blend with your natural teeth for a beautiful finish.
Prior to performing any cosmetic procedures, Dr. Dougherty will need to make sure that your teeth and gums are healthy. If you have any oral health problems, like a dental malocclusion or gum disease, then those issues will have to be addressed before the cosmetic work is done.
What To Expect From Your Smile Makeover
Each smile makeover is unique so Dr. Dougherty will go over what to expect before beginning treatment, including how many visits you will likely require and estimated pricing. He will work with you to plan your appointment(s) to complete each of the steps of your makeover in the proper order. Local anesthesia may be used before some treatments, but other sedation options may be suggested if you will need help relaxing due to dental fears or anxieties. Throughout your smile makeover, Dr. Dougherty and his team will be accessible to help you feel more comfortable or answer your questions.
Follow-up After Restorative Dentistry
Once your smile makeover treatment plan is finished, you should maintain the health and look of your brighter teeth by using a good home oral health regimen (flossing and brushing daily). In addition to daily care, you should attend regular yearly dental exams and twice-yearly dental cleanings at Dougherty Dental so Dr. Dougherty can track your progress. With appropriate maintenance, the outcomes of your smile makeover should last for several years. Touch-up procedures every few years, like teeth whitening, might help to refresh your appearance. Veneers and restorations may also need to be repaired, which Dr. Dougherty will address with you during your visits.
Will My Smile Makeover Be Covered By Insurance?
The cosmetic treatments in a smile makeover are typically not covered by dental insurance plans, but some restorations could be partially covered. Our office will talk to your insurance provider to determine your specific coverage and your personal expenses. At your initial consultation, Dr. Dougherty will help create a smile makeover that matches both your goals and your budget. He can estimate the cost of your treatment plan and explain the payment options we accept, like low-interest medical financing.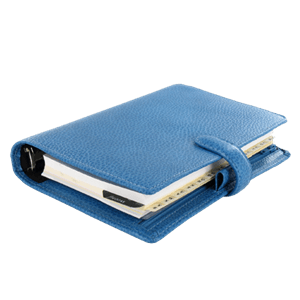 Let us help you create a smile you'll enjoy showing off to the world with a customized smile makeover. During your initial consultation with Dr. Paul Dougherty, he will go over the cosmetic and restorative procedures that fit your cosmetic goals. Contact our La Jolla, CA office today to plan your smile makeover consultation.
Related Procedures