What Is Opalescence Teeth Whitening?
There are a number of factors that may result in the darkening or yellowing of your teeth, including drinking dark beverages, smoking or chewing tobacco, and not having a strict oral care regimen. Cosmetic dentist Dr. Paul Dougherty provides the Opalescence tooth whitening treatments at our La Jolla, CA office, which can help to get rid of stains on your teeth for a brighter smile. Opalescence is exceptional because it not only whitens, but the formula also combines fluoride and potassium nitrate (PF) to fortify your enamel. To meet your specific requirements and goals, Dr. Dougherty can help you determine during your consultation at Dougherty Dental if Opalescence whitening treatment is best for you.
Reviews
"You will get 1st Class welcoming and 1st class treatment at Dougherty Dental. It will all be done right...the 1st time. You won't be disappointed."
- J.F. /
Google /
Feb 26, 2020
"I was very impressed with the person attention I received from Paul Dougherty and all of the employees. I felt that they truly cared about the health of my teeth and me as a patient. I afforded as much time a I needed to receive a full understanding of their process and any issues with my teeth and health."
- K.W. /
Google /
Aug 02, 2023
"Dougherty Dental is a very comprehensive and progressive practice! I highly recommend them for any of your restorative, cosmetic dentistry and dental hygiene needs!"
- K.H. /
Google /
Jul 27, 2023
"I always enjoy my visits to Dougherty Dental. Heidi is a wonderful hygienist and is most enjoyable. I rate this as the best. Jim"
- J.L. /
Google /
Jul 21, 2023
"A dark red wine stained a couple of very visible teeth over the Fourth of July week-end. My smile became a real fright! The office was closed for the holiday, but as soon as they received my message they squeezed me into their already filled schedule and polished my teeth back to their perfect pearly white. The entire staff and especially Dr. Dougherty are absolutely the best. BTW, When I began going to Dr. Dougherty when a top plastic surgeon who is a friend of mine referred me to Dr. Dougherty and said he is the best of the best dentists in San Diego."
- C.C. /
Google /
Jul 07, 2023
Previous
Next
Is Opalescence Right For Me?
A professional in-office Opalescence Boost teeth whitening treatment can help if you have considerable teeth discoloration, and it doesn't matter why your teeth are stained. Opalescence Boost uses a chemically activated 40% hydrogen peroxide bleaching agent to help remove stains in about one hour, which means you won't have to deal with light activation methods. Opalescence Boost works by whitening your enamel and creating overall healthier teeth while protecting your gums for less irritation. You will see fast results in a single session with an in-office professional teeth whitening treatment at Dougherty Dental.
What to Expect With Opalescence Teeth Whitening
During your consultation, Dr. Dougherty will assess the health of your teeth and understand your aesthetic goals before suggesting the Opalescence Boost teeth whitening system. He will evaluate the current shade of your teeth before applying a protective barrier to your gums to keep the whitening gel from coming into contact with your gum tissue. After the barrier has been applied, Dr. Dougherty will apply the whitening solution to your teeth, which will need to stay on for about 20 minutes, then he will remove the whitening gel using suction. Depending on your aesthetic goals, Dr. Dougherty can apply more gel for a total of three 20-minute whitening sessions during your hour-long appointment.
Follow-up After Opalescence Teeth Whitening
To maintain the results of your Opalescence treatment, you must adhere to a home oral hygiene routine with consistent flossing and brushing. You should also continue to schedule twice-yearly cleanings and yearly dental exams at Dougherty Dental where our staff uses specific tools to polish the teeth and eliminate stains. Your results may be visible for several years with excellent oral hygiene and if you avoid staining habits, such as coffee, tea, and tobacco. If you notice your teeth are beginning to lose their whiteness, speak to Dr. Dougherty about a follow-up Opalescence procedure to renew your smile.
Is Opalescence Covered By My Insurance?
Since it is an aesthetic procedure, Opalescence Boost in-office teeth whitening treatments are generally not covered by the majority of dental insurance providers. Dougherty Dental will contact your insurance provider to get the details about your personal coverage options, and we take different payment methods for your convenience. We can also help you find medical financing so that your treatment is more affordable.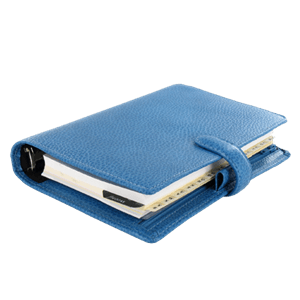 Opalescence Teeth Whitening
Discoloration and staining on your teeth can take away from the appeal of your smile and could also make you seem older. Opalescence Boost in-office professional teeth whitening treatments are a fantastic choice if you want to produce a more vibrant smile in an hour or less at Dougherty Dental. If you want a whiter smile, contact our La Jolla, CA office today to book a consultation with Dr. Dougherty.
Related Procedures