What Are Dental Inlays and Onlays?
Somewhere between a tooth-colored filling and a full crown, an inlay or onlay can fix a damaged or decayed tooth. Used on the back teeth, inlays cover the concave middle of a tooth while onlays cover the rounded, upper edges of a tooth. Like fillings and crowns, onlays and inlays can be created with different materials — usually, the choices are between metal, porcelain, and composite resin. Cosmetic dentist Dr. Paul Dougherty can help La Jolla, CA patients better understand crowns, fillings, onlays, and inlays so they can make an informed decision about how to care for their teeth at Dougherty Dental.
Reviews
"You will get 1st Class welcoming and 1st class treatment at Dougherty Dental. It will all be done right...the 1st time. You won't be disappointed."
- J.F. /
Google /
Feb 26, 2020
"I have been going to do Dougherty Dentel for over 20 years. They are exceptional the doctors, the dental hygienist, and the receptionist staff are always kind, respectful and helpful. I cannot recommend this practice enough."
- J.A. /
Google /
Feb 11, 2023
"Excellent service"
- M.R. /
Google /
Feb 11, 2023
"As new patients, we were so surprised at the loving, kindly care we received from Paul Dougherty's office. My husband is handicapped and "Q" from their office, procured a wheelchair and went to the car to help my husband. Then took him to the exam room and retrieved him to go home. This kind of care and service is very unusual at any office and we were so grateful. Dr. Dougherty was charming and thorough and we will be going back. Dr. Dougherty did some marvelous repair of my front tooth and I am so pleased. Vickie Johnson"
- T.J. /
Google /
Feb 07, 2023
"Investing on Real Estate and Cryptocurrency has been my best decision ever, I have been seeing so many positive reviews here on Facebook, on how people are getting paid through cryptocurrency, I saw so many brokers online to choose from but there was a particular recommendation I saw about MR KILLIAN BAYER, how his trading platform is helping a lot of people, I contacted him and invested $2000 after a week I got a huge profit back directly into my bitcoin wallet to my greatest surprise I didn't pay for any charges fee, this is the most lucrative business I've ever invested on it's reliable, genuine and easy. Contact MR KILLIAN BAYER to know how it works. when it comes to Cryptocurrency & Forex trading MR KILLIAN BAYER still the best i can recommend. You can contact him via Email: [email protected] WhatsApp: +1 707-654-4150"
- K.K. /
Facebook /
Jan 03, 2023
Previous
Next
Do I Need A Dental Inlay or Onlay?
An onlay or inlay is a good solution when you have a chipped tooth or a large cavity that's too big for a filling but not quite big enough for the complete coverage of a crown. At your exam, Dr. Dougherty may use your digital x-rays to decide on the best dental treatment for your unique needs. If an onlay or inlay is selected, he will go over the available materials and their costs before beginning treatment. At Dougherty Dental, we perform indirect restorations, which means an impression of your mouth will be taken and sent off to a dental lab for the construction of your inlay or onlay.
What to Expect With Dental Restoration
After applying numbing cream or local anesthesia to your gums, Dr. Dougherty will start by cleaning out the areas of decay. Other techniques of sedation may be used if you have dental anxiety. After the enamel is cleaned, impressions will be taken from the tooth, and a temporary filling will be placed on the tooth until your inlay or onlay arrives back from the lab. Once your inlay or onlay is finished, we will call you to schedule another appointment where Dr. Dougherty will carefully place and bond it onto your tooth. He will polish the borders or adjust the fit so that your tooth is properly covered and feels comfortable.
Recovery After a Dental Inlay or Onlay
If only local anesthesia is used, you should be able to leave following your appointment and return to your normal day. If another sedation method is used, you will need someone to drive you home following treatment. You might experience mild discomfort, inflammation, or sensitivity for a few days after your inlay or onlay is placed. Please contact Dougherty Dental should you experience any issues after your procedure. You should schedule annual dental examinations and twice-yearly cleanings at Dougherty Dental so Dr. Dougherty can assess the wear and health of your restoration. With good care, it should last for several years before it needs to be repaired or replaced.
Is My Dental Restoration Covered By Insurance?
Dental inlays and onlays are a common treatment for dental cavities and other issues so they are generally paid (at least in part) by dental insurance. A team member can talk to your insurance provider to ascertain your particular coverage before figuring out your personal costs. Dr. Dougherty can personalize your treatment with restoration materials to match your budget. At your consultation, Dr. Dougherty will discuss price quotes and payment types we take, including medical financing.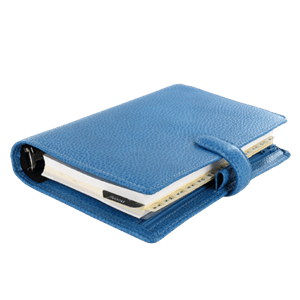 Whether an inlay or onlay is best for your needs, it is important to treat a damaged or decayed tooth before it becomes a painful and costly issue. To find out more about onlays and inlays to restore your teeth, call our office to make an appointment at Dougherty Dental in La Jolla, CA. Dr. Dougherty and his team will help you revive your smile and restore your oral health with the best remedy for you.
Related Procedures