What Are Dental Inlays and Onlays?
Somewhere between a tooth-colored filling and a full crown, an inlay or onlay can fix a damaged or decayed tooth. Used on the back teeth, inlays cover the concave middle of a tooth while onlays cover the rounded, upper edges of a tooth. Like fillings and crowns, onlays and inlays can be created with different materials — usually, the choices are between metal, porcelain, and composite resin. Cosmetic dentist Dr. Paul Dougherty can help La Jolla, CA patients better understand crowns, fillings, onlays, and inlays so they can make an informed decision about how to care for their teeth at Dougherty Dental.
Reviews
"You will get 1st Class welcoming and 1st class treatment at Dougherty Dental. It will all be done right...the 1st time. You won't be disappointed."
- J.F. /
Google /
Feb 26, 2020
"I was very impressed with the person attention I received from Paul Dougherty and all of the employees. I felt that they truly cared about the health of my teeth and me as a patient. I afforded as much time a I needed to receive a full understanding of their process and any issues with my teeth and health."
- K.W. /
Google /
Aug 02, 2023
"Dougherty Dental is a very comprehensive and progressive practice! I highly recommend them for any of your restorative, cosmetic dentistry and dental hygiene needs!"
- K.H. /
Google /
Jul 27, 2023
"I always enjoy my visits to Dougherty Dental. Heidi is a wonderful hygienist and is most enjoyable. I rate this as the best. Jim"
- J.L. /
Google /
Jul 21, 2023
"A dark red wine stained a couple of very visible teeth over the Fourth of July week-end. My smile became a real fright! The office was closed for the holiday, but as soon as they received my message they squeezed me into their already filled schedule and polished my teeth back to their perfect pearly white. The entire staff and especially Dr. Dougherty are absolutely the best. BTW, When I began going to Dr. Dougherty when a top plastic surgeon who is a friend of mine referred me to Dr. Dougherty and said he is the best of the best dentists in San Diego."
- C.C. /
Google /
Jul 07, 2023
Previous
Next
Do I Need A Dental Inlay or Onlay?
An onlay or inlay is a good solution when you have a chipped tooth or a large cavity that's too big for a filling but not quite big enough for the complete coverage of a crown. At your exam, Dr. Dougherty may use your digital x-rays to decide on the best dental treatment for your unique needs. If an onlay or inlay is selected, he will go over the available materials and their costs before beginning treatment. At Dougherty Dental, we perform indirect restorations, which means an impression of your mouth will be taken and sent off to a dental lab for the construction of your inlay or onlay.
What to Expect With Dental Restoration
After applying numbing cream or local anesthesia to your gums, Dr. Dougherty will start by cleaning out the areas of decay. Other techniques of sedation may be used if you have dental anxiety. After the enamel is cleaned, impressions will be taken from the tooth, and a temporary filling will be placed on the tooth until your inlay or onlay arrives back from the lab. Once your inlay or onlay is finished, we will call you to schedule another appointment where Dr. Dougherty will carefully place and bond it onto your tooth. He will polish the borders or adjust the fit so that your tooth is properly covered and feels comfortable.
Recovery After a Dental Inlay or Onlay
If only local anesthesia is used, you should be able to leave following your appointment and return to your normal day. If another sedation method is used, you will need someone to drive you home following treatment. You might experience mild discomfort, inflammation, or sensitivity for a few days after your inlay or onlay is placed. Please contact Dougherty Dental should you experience any issues after your procedure. You should schedule annual dental examinations and twice-yearly cleanings at Dougherty Dental so Dr. Dougherty can assess the wear and health of your restoration. With good care, it should last for several years before it needs to be repaired or replaced.
Is My Dental Restoration Covered By Insurance?
Dental inlays and onlays are a common treatment for dental cavities and other issues so they are generally paid (at least in part) by dental insurance. A team member can talk to your insurance provider to ascertain your particular coverage before figuring out your personal costs. Dr. Dougherty can personalize your treatment with restoration materials to match your budget. At your consultation, Dr. Dougherty will discuss price quotes and payment types we take, including medical financing.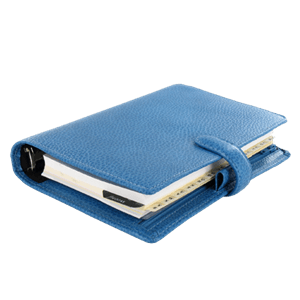 Whether an inlay or onlay is best for your needs, it is important to treat a damaged or decayed tooth before it becomes a painful and costly issue. To find out more about onlays and inlays to restore your teeth, call our office to make an appointment at Dougherty Dental in La Jolla, CA. Dr. Dougherty and his team will help you revive your smile and restore your oral health with the best remedy for you.
Related Procedures