If you or someone in your family plays a contact sport (like football, baseball, soccer, hockey, boxing, or wrestling), cosmetic dentist Dr. Paul Dougherty strongly recommends a custom-made mouth guard to shield the gums, teeth, and jaw from potential damage. Compared to generic mouth guards bought at the store, customized mouth guards from Dougherty Dental will be crafted and adjusted specifically for you, which will make them more effective and comfortable. If you want to decrease the possibility of damage to the mouth during contact sports, we invite you to contact Dougherty Dental in La Jolla, CA to find out more about custom-made athletic mouth guards.
Does My Child Need A Mouth Guard?
Custom athletic mouth guards are helpful if you or your child plays a sport that involves high contact or has a high risk of injury. A mouth guard can be especially helpful if you have braces or dental restorations (such as crowns or bridges) since these can cut your gums or the soft tissues in your mouth. Mouth guards have even been proven to assist athletes in non-contact sports (jogging, yoga, weight training) by decreasing strain on the jaw. Since a custom mouth guard will be created specifically for your needs, it typically matches better and lasts longer compared to boil-and-bite or generic mouth protectors available at sporting goods stores.
Reviews
"You will get 1st Class welcoming and 1st class treatment at Dougherty Dental. It will all be done right...the 1st time. You won't be disappointed."
- J.F. /
Google /
Feb 26, 2020
"I have been going to do Dougherty Dentel for over 20 years. They are exceptional the doctors, the dental hygienist, and the receptionist staff are always kind, respectful and helpful. I cannot recommend this practice enough."
- J.A. /
Google /
Feb 11, 2023
"Excellent service"
- M.R. /
Google /
Feb 11, 2023
"As new patients, we were so surprised at the loving, kindly care we received from Paul Dougherty's office. My husband is handicapped and "Q" from their office, procured a wheelchair and went to the car to help my husband. Then took him to the exam room and retrieved him to go home. This kind of care and service is very unusual at any office and we were so grateful. Dr. Dougherty was charming and thorough and we will be going back. Dr. Dougherty did some marvelous repair of my front tooth and I am so pleased. Vickie Johnson"
- T.J. /
Google /
Feb 07, 2023
"Investing on Real Estate and Cryptocurrency has been my best decision ever, I have been seeing so many positive reviews here on Facebook, on how people are getting paid through cryptocurrency, I saw so many brokers online to choose from but there was a particular recommendation I saw about MR KILLIAN BAYER, how his trading platform is helping a lot of people, I contacted him and invested $2000 after a week I got a huge profit back directly into my bitcoin wallet to my greatest surprise I didn't pay for any charges fee, this is the most lucrative business I've ever invested on it's reliable, genuine and easy. Contact MR KILLIAN BAYER to know how it works. when it comes to Cryptocurrency & Forex trading MR KILLIAN BAYER still the best i can recommend. You can contact him via Email: [email protected] WhatsApp: +1 707-654-4150"
- K.K. /
Facebook /
Jan 03, 2023
Previous
Next
What to Expect When Getting a Custom Mouth Guard
Before your athletic mouth guard can be created, Dr. Dougherty will first need to take a series of digital or physical dental impressions. Your impressions will be sent to a dental laboratory where your mouth guard will be carefully crafted to your unique specifications from high-quality, durable materials. After it is completed at the dental lab and shipped back to our office, we will call you and schedule an appointment for a fitting at Dougherty Dental. Dr. Dougherty will make sure your mouth guard fits properly and feels comfortable to you, and he will make any adjustments as needed.
Follow-up With Your Mouth Guard
After you get your mouth guard, it is very important to make sure you wear it every time you play a contact sport or whenever your mouth requires extra protection. Taking care of your mouth guard is critical in maintaining its lifespan. It is important to keep it in a safe place and clean it before and after use. Dr. Dougherty will explain the ideal method to clean your mouth guard based on the materials used in its production. You should take it to every dental appointment at Dougherty Dental so that Dr. Dougherty can inspect its current state and also tell you when a replacement is necessary.
Is a Mouth Guard Covered By Insurance?
During your initial consultation, Dr. Dougherty will go over all of your mouth guard options and potential costs. Dental insurance may cover a portion of the cost for your mouth guard so we'll call your insurance company to find out your exact coverage and calculate your personal costs. Dougherty Dental accepts several payment methods, and we can help you find low-interest financing, if necessary.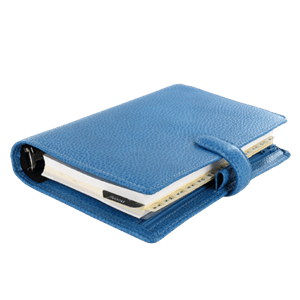 Protect your teeth, gums, and jaw while you boost your athletic performance using a custom-made athletic mouth guard. Dr. Dougherty offers high-quality mouth guards to protect you from potentially harmful accidents and discomfort during sporting activities. Call today to schedule an appointment at Dougherty Dental in La Jolla, CA to learn more about the benefits of athletic mouth guards for your dental health.
Related Procedures