What Is Dental Implant Restoration?
Implant dentistry uses surgically placed metal posts in your gums and jawbone to simulate the root of the tooth, and it is an excellent option if you have a missing tooth or teeth. One or more posts can be connected to a crown, denture, or bridge for a natural-looking restoration that can be cleaned just like your natural teeth. But what happens when the restoration on top of the dental implant breaks, cracks, or chips? Implant restoration is a simple process that can be completed in most cases without altering the implant's metal post. Talk to Dr. Dougherty about your concerns to decide if implant restoration is a good option for you.
Dental Implants Reviews
"My husband, David Ingalls and I, have been patients of Dougherty Dental for over 20 years and have been very pleased with our service, including cavities, crowns, teeth pulled for implants and follow up with treatment. His office is always prompt, attentive and professional. Many of our friends are patients. Marsha Ingalls"
- D.I. /
Google /
Mar 04, 2019
"This is a very professional office with high quality dentistry. I have always been very pleased with the care, and I even referred family members here who have gotten implants and veneers and Dr Dougherty and his team are exceptional!"
- M.L. /
Google /
Jun 18, 2021
"Dougherty Dental helped my mother, with dementia,  in my absence and in the presence of a care giver to receive necessary dental treatment.  They certainly could have decided not to work with Mother under the circumstances, but instead, through phone calls to me and through emails, we were able to get Mother the treatment she needed.  I applaud the Dougherty team for their humanity and professionalism"
- P.E. /
Yelp /
Mar 06, 2018
"Dougherty Dental staff make us feel like we are coming home.They are friendly, professional and caring. We drive from Cardiff-by- the Sea for our visits, because we feel safe and well cared for here.Dr. Dougherty has been our dentist of choice since 1987.Best in the West!!!Lynn A."
- L.A. /
Yelp /
Jun 13, 2017
Previous
Next
Do I Need Dental Implant Restoration?
Implant dentistry can restore a single missing tooth or several teeth with an implant-support crown, bridge, or denture. You may need to restore your implant dentistry if you have a removable or cemented dental restoration, but you aren't happy with the look or fit, or if the restoration breaks. Dental implant restoration can be a quick process if the surgical post is still in good condition and the crown, bridge, or denture is all that needs to be replaced. If the implant itself needs adjustment, the process is much more complicated. Dr. Dougherty will evaluate your implant and let you know the options that are available for treatment.
What To Expect With Dental Implant Restoration
Dr. Dougherty will begin your consultation by taking x-rays of your mouth and giving you a thorough oral examination. If no further treatment is needed, Dr. Dougherty will take an impression to create your permanent replacement restoration, which will then be sent off to a dental lab for construction. Dr. Dougherty may place a temporary restoration over your implant while you wait for the permanent one to arrive.
Depending on the complexity of your case, additional steps may need to be taken, such as cleaning the implant to eliminate infection or gum and bone grafts to strengthen the area around the implant. Dr. Dougherty will let you know what steps will be necessary for your unique treatment plan, and follow-up appointments will be made as needed.
Once you are ready for the implant to be replaced, the treatment area will be numbed with local anesthesia. Sedation can be included to help you feel more comfortable throughout the treatment. Your restoration (bridge, denture, or crown) will be connected to the implant and adjusted for a good fit.
Recovery After Dental Implant Restoration
If your implant restoration is straightforward, your recovery time should be the same as with a crown or bridge on a natural tooth. If the implant needs to be adjusted or needs a deep cleaning, you may have some temporary swelling in your gums and lower face, as well as discomfort, bruising, and minor bleeding. Dr. Dougherty will let you know what's to be expected and when to contact our office. He may also write a prescription for pain medication and antibiotics. You should maintain a good oral care routine at home, like daily brushing and flossing, and continue to schedule an annual exam and biannual professional cleanings at Dougherty Dental. Dr. Dougherty will let you know if your restorations or implants should be repaired or replaced.
Will Insurance Cover My Dental Implant Restoration?
Depending on your dental insurance provider and exact coverage plan, a portion of the expenses of your implant restoration might be paid for. We will contact your dental insurance to fully understand your benefits and determine your potential out-of-pocket expenses. Dougherty Dental accepts multiple payment methods for your convenience, and we may be able to help you secure medical financing.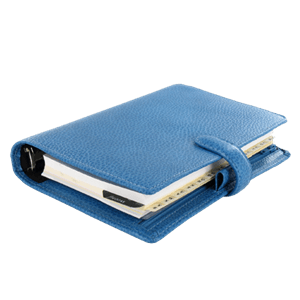 Dental Implant Restoration
Dental implant restoration is an excellent option to replace a damaged crown, bridge, or denture that attaches to a previously placed dental implant. Dr. Dougherty can walk you through all of your options for treatment and discuss the necessary steps involved. To get more information on dental implant restoration, or to schedule a consultation with Dr. Dougherty, call us at Dougherty Dental today.
Related Procedures