Custom dentures are a great option if you want to replace most or all of your teeth. Dentures can renew your smile and make it easier to speak and eat with more confidence. Cosmetic dentist Dr. Paul Dougherty can create removable full, partial, or implant-retained dentures for his patients in La Jolla, CA. Full dentures replace your entire upper arch, lower arch, or both while partial dentures leave some of your natural teeth to act as support. Implant-retained dentures are anchored to a previously placed dental implant. At Dougherty Dental, we can help you determine which dentures are best for your goals, and then have them custom made to look beautiful and natural. Schedule a consultation with Dr. Dougherty to learn more about dentures.
Dentures Reviews
"Dougherty Dental helped my mother, with dementia,  in my absence and in the presence of a care giver to receive necessary dental treatment.  They certainly could have decided not to work with Mother under the circumstances, but instead, through phone calls to me and through emails, we were able to get Mother the treatment she needed.  I applaud the Dougherty team for their humanity and professionalism"
- P.E. /
Yelp /
Mar 06, 2018
Previous
Next
Are Dentures Right For Me?
You could be a candidate for custom removable dentures if you have lost most or all of your teeth, but your gums and jawbone are still healthy and strong. If you have natural teeth, they can either be extracted for a full denture or kept with a partial. If you already had a dental implant placed years ago, but now you think dentures might be the way to go, your custom dentures can be constructed to fit around your dental implant (like a partial does with your natural teeth). In your consultation with Dr. Dougherty, he will assess your condition and discuss your options to fit your needs and budget.
What To Expect With Dentures
If necessary, Dr. Dougherty will extract any of your remaining natural teeth before taking oral impressions, which will be used to make your custom dentures. Your impressions will then be sent off to a dental laboratory where they will be built out of the finest materials to suit your needs. If you are receiving partial dentures, they will be tinted to blend with your remaining teeth for an undetectable result. Once your dentures are finished, Dr. Dougherty will schedule a fitting so they are secure and comfortable. During this visit, he will also discuss the best way to clean and care for your dentures.
It will probably take time before your dentures feel natural; however, it should become easier to speak and eat normally. If your dentures feel loose, come back to Dougherty Dental to have them adjusted. You will need to clean your dentures with a toothbrush twice every day. Whenever you remove your dentures, they should be soaked so they don't dry out. You should continue to schedule yearly exams and twice-yearly cleanings at Dougherty Dental so Dr. Dougherty can watch the fit and wear of your custom dentures and the overall health of your jaw and gums. He will discuss if your dentures need to be repaired or replaced, but with the proper treatment, your custom dentures can last for several years.
Are Dentures Covered By My Insurance?
If you have dental insurance, some of the expenses of your custom dentures will usually be covered. We will talk to your insurance company to figure out your exact coverage and out-of-pocket responsibilities. At your consultation with Dr. Dougherty, he will personalize your treatment plan so your dentures match your needs. To assist with making your treatment more affordable regardless of dental insurance, Dougherty Dental accepts several payment methods, including medical financing.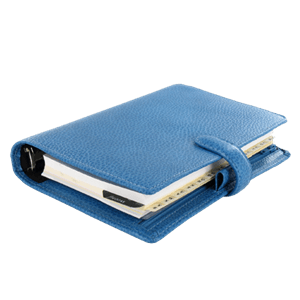 Custom Removable Dentures
Regain your confidence to speak and eat with others again with removable dentures constructed to fit your needs. Dougherty Dental is pleased to offer custom removable full, partial, and implant-retained dentures for patients in the La Jolla, CA area. To learn more about how removable dentures can restore your oral health, call us today to schedule a consultation with cosmetic dentist Dr. Dougherty.
Related Procedures