Digital x-rays are administered during a dental exam at Dougherty Dental to provide a more thorough picture of your oral health. They allow cosmetic dentist Dr. Paul Dougherty to diagnose issues that aren't visible with the naked eye and show the inside of your teeth, jaw, and gums. Several oral diseases and conditions can be diagnosed with digital images, including tooth decay, cavities, abscesses, cysts, bone loss, and tooth impaction. When these issues are found early, treatment options are often more effective and less invasive. During your annual dental exam at Dougherty Dental in La Jolla, CA, digital x-ray imaging will help Dr. Dougherty more accurately diagnose and treat oral health conditions.
Digital X-rays Reviews
"I have been going here for dental services for many years now.  The staff are always friendly and knowledgeable.  Their new facility is modern and really nice.  As a patient, I feel extremely comfortable when I com here.  I also like how they have a panoramic x-ray machine on site.  No more of that archaic biting down on the films."
- R.K. /
Yelp /
Nov 25, 2014
"I have spent a great deal of time in a dentist chair since knocking out my two front teeth at age 13. I speak from experience and with conviction that my experience is always positive. They are the very best and I would not consider anyone other than Dr. Dougherty and his caring assistant and warm staff."
- E.T. /
Yelp /
Nov 06, 2017
"Dr. Dougherty is a really wonderful doctor- he always tells it like it really is about my teeth and he's super friendly! The staff are all lovely and I always feel way more comfortable here than at any other dentist I've had over the years. My teeth have been healthy and beautiful for a while now! Highly highly recommend."
- C.E. /
Yelp /
Dec 20, 2017
"Fantastic! I am so happy with Dougherty Dental. I've been a patient for over two years now and am happy with every aspect of the practice. From making appointments throught the entire process. The professionals working there are very qualified and have great attitudes. They are always on time for appointments as well. I highly recommend Dougherty Dental."
- B.A. /
Yelp /
Mar 30, 2018
Previous
Next
Should I Get Digital X-Rays?
In most cases, digital x-rays are included in a routine dental examination. Digital x-rays can be administered as part of a typical preventive dental treatment plan or if you are concerned about any potential dental issues. Even though digital x-rays emit less radiation than traditional x-ray machines, Dougherty Dental likes to minimize patient exposure so we won't take them if we don't think they are necessary. Although digital x-rays are generally safe for any patient, female patients who are breastfeeding or pregnant should talk to Dr. Dougherty at the beginning of their exam so extra cautionary steps can be taken.
What to Expect With Digital X-Rays
Generally performed at the beginning of your annual dental exam, digital dental x-rays take only around 5 – 10 minutes to complete. Most patients will get a series of digital x-rays taken to include all areas of their teeth. After all of your digital x-rays have been taken, they will be uploaded to our computer system to be viewed by you and Dr. Dougherty during your examination, and they will be kept with your dental file and used for reference during future visits. Dr. Dougherty can assess any abnormalities he may detect on your digital x-rays and discuss possible treatment options with you.
Follow-Up After Digital X-Rays
A set of digital images will usually be taken each year at your annual dental exam. It may seem to you that we require x-rays at practically every visit, but you have to remember that we typically only see you twice per year! During some exams, a whole mouth set of digital x-rays may be needed for a more comprehensive view of the health of your teeth, gums, and jawbone. Your digital x-rays will be stored with your other dental information at Dougherty Dental so that Dr. Dougherty can watch for changes over time and address any growing concerns he may see during your yearly exam and biannual cleaning.
Are Digital X-Rays Covered By My Insurance?
Generally, the cost of digital x-rays is covered by your dental insurance as part of a routine dental examination. Our office can contact your insurance company to calculate any potential patient co-pays or out-of-pocket costs. For any remaining expenses or if you don't have insurance, Dougherty Dental takes several payment methods and we can help you secure a low-interest medical financing plan.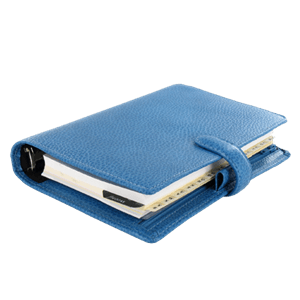 Digital x-rays are a useful technological tool that can help diagnose and treat hidden oral health issues. As part of an annual dental examination, digital x-rays are able to give Dr. Dougherty an in-depth view that allows him to diagnose developing problems to be treated before you feel pain. For improved oral health, contact our team in La Jolla, CA to make an appointment for your next dental examination with digital x-rays.
Related Procedures