What Are 3D Dental Impressions?
Getting physical impressions of your teeth used to be a long, uncomfortable, messy process. Physical impressions require you to bite down on a mold for long intervals, which can be tedious and painful. That is why cosmetic dentist Dr. Paul Dougherty is pleased to offer a modern solution to traditional dental molds with 3D impressions taken with the iTero intraoral camera. Using this advanced technology, 3D (also known as electronic or digital) impressions take precise scans of your mouth. This allows us to create an exact replica of your mouth that may be employed to construct dental implants, crowns, onlays, inlays, dentures, and more. If you need restorative dental work, you can avoid the time and stress of awkward physical molds by using 3D impressions at Dougherty Dental in La Jolla, CA.
3D Dental Impressions Reviews
Are 3D Dental Impressions Right For Me?
3D dental impressions are ideal for patients of all ages that have a sensitive gag reflex and/or patients who want to avoid the stress and taste of physical impressions. Dr. Dougherty utilizes digital impressions in case you need a custom restoration, like a crown, bridge, inlay, onlay, dentures, or removable aligners (like Six Month Smiles or Invisalign). 3D impressions are excellent for creating precise digital models of your teeth, which can be sent directly to a dental lab. 3D impressions are also finished much more quickly than traditional dental impressions, and if an area of your mouth is accidentally missed, Dr. Dougherty can quickly snap an image of the missing area instead of starting over again with a new dental mold.
What to Expect With 3D Dental Impressions
To complete the simple process of getting a 3D dental impression, you will sit in a treatment chair while Dr. Dougherty moves a small iTero scanning wand around your mouth. This specialized camera is about the size of a pen, and it uses safe wavelengths to precisely capture all regions, corners, and crevices of your teeth. The procedure is very quick, and most patients find that it is much more pleasant than physical impressions. Once the scanning is done, an image of your teeth will show up on the screen. If any areas were missed during the first scan, a re-scan can be administered to catch the needed areas.
Follow-Up After 3D Dental Impressions
Once your 3D dental impression scans are completed here at our office, we will send them off to a professional dental laboratory for the construction of your customized dental prosthetic device. After your restoration or orthodontic treatment has been created from your 3D impressions and sent back to us at Dougherty Dental, we will schedule a follow-up appointment for you with Dr. Dougherty so that your dental treatment can be finished. He will keep your 3D dental impression scans on file with the rest of your dental record, which will make it easier if you need another restoration and to compare changes in your teeth.
Are 3D Dental Impressions Covered By Insurance?
Your dental insurance may cover your digital impressions, depending on your insurance carrier and personal coverage. One of our team members will help coordinate with your insurance carrier. We are happy to work with you to ensure that the payment process is easy, and we will inform you of any out-of-pocket expenses. If you do not have insurance, Dougherty Dental accepts many payment methods and we will be able to help you find low-interest medical financing.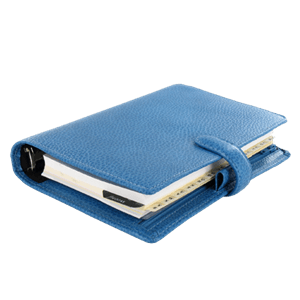 Digital dental impressions at Dougherty Dental are a terrific alternative to typically uncomfortable and messy dental molds. Using this innovative technology, we can digitally capture an accurate impression of your teeth to get a virtual three-dimensional computer scan in significantly less time. If you're interested in finding out more about 3D dental impressions, contact our office in La Jolla, CA now to schedule your consultation with Dr. Dougherty.
Related Procedures