What Is an Intraoral Camera?
Intraoral cameras are small, pen-like devices that Dr. Paul Dougherty uses to provide a broader and more detailed dental evaluation. An intraoral camera can capture different angles of your gums and teeth to create a live video that is shown on an attached screen, as well as high-resolution photographs. It can also provide a more accurate diagnosis and help you to fully understand your unique dental needs. The iTero intraoral camera system may be used during a treatment to provide Dr. Dougherty with a clearer image of your oral health. During a consultation at Dougherty Dental in La Jolla, CA, Dr. Dougherty will show you the benefits of intraoral cameras to complete a more precise dental exam.
Intraoral Camera Reviews
"Fantastic! I am so happy with Dougherty Dental. I've been a patient for over two years now and am happy with every aspect of the practice. From making appointments throught the entire process. The professionals working there are very qualified and have great attitudes. They are always on time for appointments as well. I highly recommend Dougherty Dental."
- B.A. /
Yelp /
Mar 30, 2018
Previous
Next
Should I Use an Intraoral Camera?
Utilizing an iTero intraoral camera to view the gums and teeth can be helpful for any patient at Dougherty Dental. It can help you understand your dental problems by showing you a clear picture of the inside of your mouth so that you can see exactly what is going on. An intraoral camera is a very useful instrument for both you and Dr. Dougherty because it provides a much more accurate diagnosis. This technology makes it easier to examine any dental abnormality from multiple different angles, allowing Dr. Dougherty to evaluate the severity of your dental health condition and decide on the best treatment options for you.
What To Expect With an Intraoral Camera
With a size and shape similar to a pen, the iTero intraoral camera is a versatile instrument that will transmit live video from inside your mouth to a screen right there in a treatment room. Dr. Dougherty will position the camera over your gums and teeth while viewing the video on the screen. He will also be able to capture images that will be used to document a more thorough evaluation. By allowing you and Dr. Dougherty to see the images on a monitor, a more educated decision and treatment program can be produced, which can ultimately allow you to have a better understanding of your oral health.
Follow-Up After Intraoral Camera Use
If a dental issue is discovered while using the iTero intraoral camera, Dr. Dougherty will talk with you about the recommended therapy choices available to address it. Once a treatment plan has been confirmed, you should schedule a follow-up appointment(s) at Dougherty Dental to begin your oral healthcare. Intraoral cameras are often extremely helpful in identifying dental problems early so your treatment might be less invasive and less time-consuming than if the condition was allowed to advance. The camera may also be used during your dental therapy to make it more effective.
Does My Insurance Cover Intraoral Camera Use?
Prior to your evaluation or treatment, our staff will talk to your dental insurance company to ascertain your personal dental plan coverage and estimate any potential out-of-pocket costs for the use of an intraoral camera. If you don't have dental insurance, Dougherty Dental accepts several payment methods, and we can help you to secure low-interest financing to make your treatment more affordable.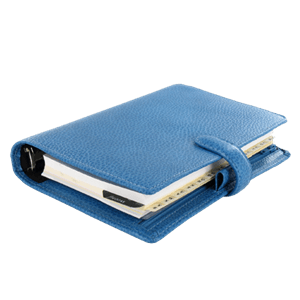 Employing an intraoral camera throughout your dental evaluation or therapy can provide better efficiency. At Dougherty Dental, we are proud to offer this state-of-the-art equipment to better serve our patients. To find more information, contact our office in La Jolla, CA, and schedule an appointment with cosmetic dentist Dr. Dougherty.
Related Procedures