If you have developed signs of gum (periodontal) disease, regular cleanings might not be enough. The first stage of periodontal disease, gingivitis, is commonly treated with a treatment called scaling and root planing (SRP). This is a noninvasive procedure done by cosmetic dentist Dr. Paul Dougherty to remove built-up plaque and tartar from the under the gumline. Using special instruments, an SRP treatment at Dougherty Dental cleans bacteria out of your gum pockets, then smooths the surface of your teeth to avoid future buildup. If you are concerned about your gum health, find out more about SRP treatments at Dougherty Dental in La Jolla, CA.
Reviews
"You will get 1st Class welcoming and 1st class treatment at Dougherty Dental. It will all be done right...the 1st time. You won't be disappointed."
- J.F. /
Google /
Feb 26, 2020
"I cracked a tooth over the weekend and Dr. Dougherty and staff quickly fit me in to get it fixed. Great service, location, and people."
- S.K. /
Google /
Apr 26, 2022
"As always, I was treated with respect and warmth, taken in immediately, and received excellent care."
- M.P. /
Google /
Apr 08, 2022
"I am new in town. Had a cracked mouth guard . Was accepted very quickly. The Doctor and staff very friendly and helpful. Great experience! Also had a very thorough comprehensive exam by Dr. Dougherty, thorough cleaning with excellent hygiene advice. Excellent care!"
- P.R. /
Google /
Apr 05, 2022
"Excellent care, thorough and caring. Also very pleasant environment."
- A.G. /
Google /
Mar 30, 2022
Previous
Next
During your dental examination, Dr. Dougherty will assess the depth of your gum pockets (sulcus). In the event your sulcus is more than three millimeters, a scaling and root planing therapy might be recommended. SRP will help to decrease the size of the gum pockets so bacteria and plaque can't accumulate in this area, which leads to the first phase of periodontal disease (gingivitis). Some symptoms of gingivitis are chronic bad breath and gums that are swollen, tender, bleed easily, look red, or appear to recede. If Dr. Dougherty diagnoses gingivitis early, one or more SRP procedures can eliminate symptoms; however, if gum disease has reached later phases (regular or advanced periodontitis), then you might require more comprehensive therapies.
What To Expect With SRP Treatment
Scaling and root planing is a deep cleaning procedure that may be carried out in our office using local anesthesia to numb the areas being addressed. We might also suggest one of our sedation methods if you are feeling anxious about having this procedure. Dr. Dougherty will begin by using a scaling tool to clean the plaque and tartar trapped in your gum pockets and below the gumline. After that is finished, Dr. Dougherty will plane or smooth the outside of the enamel to decrease the number of regions where plaque and tartar may get caught in the future to prevent problems from developing.
After your SRP therapy is complete, you might experience increased tooth and gum sensitivity. Dr. Dougherty may write a prescription for antibiotics to help remove any remaining bacteria from your gums. You should follow a good oral hygiene regimen at home with daily brushing and flossing to keep your gums and teeth clean and healthy. You also should schedule yearly dental exams so Dr. Dougherty can evaluate the health of your teeth and gums, plus biannual teeth cleanings. Based on the initial condition of your mouth and your own home care after an SRP treatment, you might need more SRP treatments to fully restore your gum health.
Will Insurance Cover SRP Treatment?
Scaling and root planing is a common procedure for treating gum disease that is generally paid for in part by dental insurance. Our administrative team will contact your insurance carrier to find out about your personal coverage and estimate and potential costs. If you do not have dental insurance, Dougherty Dental accepts several payments, including low-interest financing, which can be discussed in your consultation.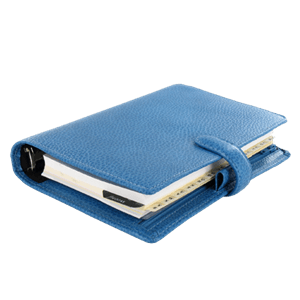 Gingivitis may become painful and dangerous for your health so if you're having symptoms of periodontal disease, please schedule an appointment with Dr. Dougherty at his office in La Jolla, CA. Early gum disease is normally treated with a very simple scaling and root planing (SRP) deep cleaning treatment at Dougherty Dental. Please contact us to make an appointment or to get more information.
Related Procedures