Dougherty Dental is excited to offer intravenous (IV) sedation to help our La Jolla, CA patients have a more positive dental experience. IV sedation can be used on patients that experience stress or fear about visiting the dentist. We are able to administer anti-anxiety medication straight into your vein, which can help keep you relaxed and calm during your dental treatment. Although you won't actually be asleep during the procedure, the comfort and short-term memory loss could make you feel as if you have been asleep. Dr. Paul Dougherty may also adjust the amount of medication, depending on what you need and to ensure your total safety. To find out more about IV sedation, please contact our office to schedule a consultation.
Reviews
"You will get 1st Class welcoming and 1st class treatment at Dougherty Dental. It will all be done right...the 1st time. You won't be disappointed."
- J.F. /
Google /
Feb 26, 2020
"At Dougherty Dental I found out that taking care of my teeth and mouth can be a great painless process. Doctor Paul and the hole team was nothing but awesome walking me through. They are very clear on explaining everything with the details that I need to know. I'm glad that I have started on the right and best place."
- D.D. /
Google /
Nov 18, 2022
"Friendly staff, prompt service, even finished earlier than I expected"
- A.L. /
Google /
Nov 11, 2022
"Plain and simple, a cut above the rest. Dr Salazar and his whole team are professional and on point."
- P.C. /
Google /
Nov 01, 2022
"I'm a rather demanding individual with very high standards, but I can state that everyone in this office is FIRST RATE....from the receptionists to the dental technicians to Doctor Dougherty (Doctor Salazar is probably excellent too, but I haven't used his services, so I can't say). I've been to many dentists/prosthodontists in the past, and Dr. Dougherty is the best!"
- R.L. /
Google /
Oct 14, 2022
Previous
Next
Should I Use IV Sedation?
The best candidates for intravenous sedation therapy may be patients dealing with anxiety about undergoing a thorough dental treatment. This sedation dentistry method helps you to get the dental care you need without the added distress or anxiety. Before undergoing intravenous sedation, Dr. Dougherty will speak with you regarding the various sedation options our clinic provides, your possible out-of-pocket costs, and your medical history.
What To Expect With IV Sedation
To receive intravenous sedation, a needle will be inserted into your vein and the medicine will be administered. You will start to feel the effects of the medication within a few seconds. Dr. Dougherty will then perform your dental procedure while monitoring your IV levels at the same time. When the procedure is complete, the IV will be taken out and you'll feel alert within a couple of minutes.
Recovery After IV Sedation
It is advised that you do not drive for at least 24 hours after IV sedation. You should arrange for someone to drive you home after your appointment. You may feel exhausted for the rest of the afternoon so we advise that you drink appropriate amounts of water to stay hydrated and rest when possible. Some people become nauseated or encounter memory loss after using IV sedation. These side effects will generally diminish within a day. If you experience any abnormalities or if your symptoms persist, please contact our facility immediately.
Is IV Sedation Covered By Insurance?
IV sedation may or may not be covered in part by your dental insurance provider. Prior to receiving the sedation, someone on our administrative staff will get in touch with your insurance provider to ascertain any additional out-of-pocket costs for IV sedation treatment. Dougherty Dental also offers financial planning and payment alternatives to make treatment more affordable for most of our patients.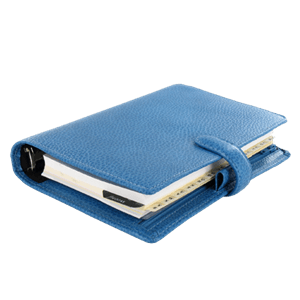 Seeing the dentist should be an enjoyable (or at least a bearable) experience for everyone. By using IV sedation, you can experience less anxiety while receiving necessary dental treatment. Dougherty Dental is excited to offer this alternative to our patients to provide relaxed and comfortable care. If you are interested in learning more about IV sedation, contact our La Jolla, CA practice.
Related Treatments