What Is Fluoride Treatment?
Fluoride's importance to dental health has been proven by the ADA (American Dental Association), the World Health Organization (WHO), the American Medical Association (AMA), and many other medical and dental organizations. A mineral found in some food and the earth's crust, fluoride builds up teeth and bones. Studies have shown that communities that add fluoride to their drinking water have fewer problems with cavities and tooth decay. Professional fluoride treatments at Dougherty Dental in La Jolla, CA can help younger patients with developing teeth and adults with damaged enamel to restore their oral health. To learn more about fluoride treatments, schedule an appointment with cosmetic dentist Dr. Paul Dougherty.
Reviews
"You will get 1st Class welcoming and 1st class treatment at Dougherty Dental. It will all be done right...the 1st time. You won't be disappointed."
- J.F. /
Google /
Feb 26, 2020
"At Dougherty Dental I found out that taking care of my teeth and mouth can be a great painless process. Doctor Paul and the hole team was nothing but awesome walking me through. They are very clear on explaining everything with the details that I need to know. I'm glad that I have started on the right and best place."
- D.D. /
Google /
Nov 18, 2022
"Friendly staff, prompt service, even finished earlier than I expected"
- A.L. /
Google /
Nov 11, 2022
"Plain and simple, a cut above the rest. Dr Salazar and his whole team are professional and on point."
- P.C. /
Google /
Nov 01, 2022
"I'm a rather demanding individual with very high standards, but I can state that everyone in this office is FIRST RATE....from the receptionists to the dental technicians to Doctor Dougherty (Doctor Salazar is probably excellent too, but I haven't used his services, so I can't say). I've been to many dentists/prosthodontists in the past, and Dr. Dougherty is the best!"
- R.L. /
Google /
Oct 14, 2022
Previous
Next
Yes. Fluoride treatments may be administered to patients of all ages, although they are typically given to children whose teeth are developing or who have not created a proper home oral care routine. Dr. Dougherty also recommends professional fluoride treatments for adult patients who don't drink fluoridated water or who are especially prone to cavities. Dougherty Dental offers different fluoride formulas if you have special concerns, like acidulated phosphate fluoride if you have restorations (bridges, crowns, and dentures) and neutral sodium fluoride for those with a dry mouth. We also offer different flavors to make fluoride treatments more appealing for all patients.
What to Expect With Fluoride Treatment
Professional fluoride treatments are typically done twice a year following a regularly scheduled dental cleaning. As soon as you select your flavor, a team member will prepare the treatment as either a gel, foam, or paint-on varnish. The fluoride solution will be kept on your teeth for several minutes to allow the fluoride time to sink into the enamel before it can be removed. Your dental hygienist will use suction to help remove any excess fluoride after the procedure is complete, but you should not rinse your mouth, eat, or drink for at least 30 minutes after your fluoride treatment is finished.
Follow-up After Dental Fluoride
Stomach problems can occur if you consume any fluoride solution during treatment, but this will usually diminish within about a day. In some cases, Dr. Dougherty may give you fluoride trays for you or your child to take at home. Since fluoride is toxic in large doses, adults need to be careful and prevent children from getting access without adult supervision. While these treatments will strengthen your teeth, you should continue a good home oral care routine, including brushing with fluoride toothpaste and flossing regularly. You should also attend your scheduled professional exams and cleanings at Dougherty Dental so Dr. Dougherty can reassess your need for professional fluoride treatments.
Are Fluoride Treatments Covered By Insurance?
Most dental insurance companies will cover fluoride treatments for children, but adults may not be covered. We will work to help you get the most out of your insurance coverage before determining your potential out-of-pocket costs. If you do not have dental insurance, Dougherty Dental accepts several different payment methods and can help you find low-interest medical financing, if necessary.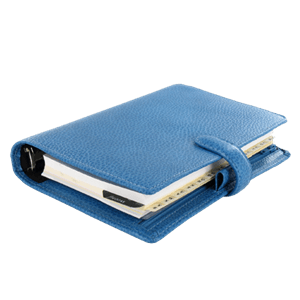 Professional Fluoride Treatments
Make sure that you and your family have healthy, strong teeth with fluoride treatments at Dougherty Dental. Dr. Dougherty suggests fluoride treatments for children with developing teeth and older patients who would like to prevent tooth decay before it begins. Contact our team in La Jolla, CA today to schedule an appointment for a dental cleaning and exam with a professional fluoride treatment.
Related Procedures