What Are Sleep Apnea Treatments?
Sleep apnea occurs when you stop breathing while you sleep. This is caused by the muscles relaxing and gravity pulling your airway closed. The short-term suffocation that develops creates excessive stress on the body, which can lead to heart conditions, as well as mood change, weight gain, fatigue, hypertension, and memory loss. There are many snoring or sleep apnea solutions available, varying from surgeries, such as adenoidectomy, maxillofacial surgery, or a tonsillectomy, as well as the use of a CPAP device. At Dougherty Dental in La Jolla, CA, we concentrate on producing custom-fit night guards to help our sleep apnea patients keep their airway open while sleeping. Cosmetic dentist Dr. Paul Dougherty is proud to offer this simple, comfortable, and reliable support that will help you achieve better health and well-being.
Reviews
"You will get 1st Class welcoming and 1st class treatment at Dougherty Dental. It will all be done right...the 1st time. You won't be disappointed."
- J.F. /
Google /
Feb 26, 2020
"Dr. Salazar was highly recommended and the overall experience was beyond my expectations. I appreciated Dr. Salazar's honest, direct approach and appropriate seriousness for my complex situation. His expertise was evident as he created a clear plan toward my necessary dental restoration. I felt valued and respected; with confidence in his advanced knowledge and experience. I'm addition, the office staff was very welcoming and professional. I highly recommend Dr. Salazar if you're seeking high quality dental care. And many thanks to Carolyn at Keiffer's Orthodontics for the great referral!"
- D.P. /
Google /
Nov 17, 2023
"My family has been going to Dougherty Dental for years. They are a state of the art operation. My hygienist Ashley was awesome and informative. 5 stars."
- C.W. /
Google /
Nov 03, 2023
"They are fantastic and Dr Salazaar is amazing"
- B.J. /
Google /
Oct 20, 2023
"The dentists and dental hygienists at Dougherty Dental are professionals in every way. On every visit, I feel that they genuinely care about me."
- L.M. /
Google /
Oct 11, 2023
Previous
Next
Will Sleep Apnea Treatment Work For Me?
Men and women who suffer from severe sleep apnea generally aren't good candidates to receive a dental-based remedy. In these scenarios, a CPAP (continuous positive airway pressure) machine may be one of the best choices. However, if you have a mild to moderate snoring issue, a dental remedy might be exactly what you need. To help determine the best treatment for you, Dougherty Dental uses the ApneaLink Air Take-Home Sleep Test, which is a monitor you can wear while you sleep in your own bed to observe your breathing, snoring, nasal flow, pulse, and oxygen saturation. No more sleep studies in a strange environment!
What To Expect With Sleep Apnea Treatment
Sleep apnea therapy by Dr. Dougherty uses what is referred to as oral appliance therapy (OAT), which can be quite an effective treatment for sleep apnea. It's a custom-made device that fits in your mouth at night. It can be compared to a mouth guard for sports or even a retainer. The principal difference is that rather than protecting your teeth from harm, it gently places the jaw into a forward position to continue to keep your airway open.
The ApneaLink Air Take-Home Sleep Test will help determine the severity of your sleep apnea and help to determine the best therapy for you. You will also have digital x-rays performed so that Dr. Dougherty can make impressions of your teeth for your oral appliance.
Follow-Up After Sleep Apnea Treatment
After your appliance has been created at the dental laboratory, Dougherty Dental will call you to schedule your appliance fitting. Dr. Dougherty will adjust and fit it according to your feedback to make it as comfortable as possible. He will make sure to allow ample time to help you learn about your sleep apnea appliance and include the proper ways to maintain, store, and clean it. Dr. Dougherty will want you to bring your device to future appointments and come back every year to watch for wear and tear. Your quality of life should dramatically improve if you adhere to our directions properly.
Insurance Coverage For Sleep Apnea Treatment
Insurance coverage for sleep apnea therapies can fluctuate so we will contact your dental insurance carrier to help determine your out-of-pocket expenses. Whether you have dental insurance or not, Dr. Dougherty will give you cost estimates while informing you about your treatment choices. To help make your dental procedures more affordable, Dougherty Dental takes several payment methods and may have the ability to help you find low-interest medical financing.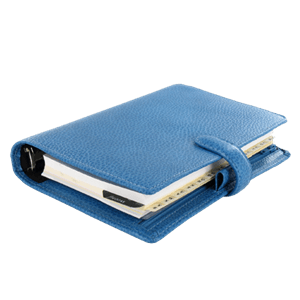 If your breathing is interrupted hundreds of times every night because of airway obstruction, you need medical treatment right away. Don't disregard this issue because it happens while you're unconscious! It's vital to have it properly diagnosed and treated using the best options available. If you believe you may be suffering from sleep apnea, we invite you to schedule an appointment at Dougherty Dental as soon as possible.
Related Procedures