What Is Dental Bonding and Contouring?
No matter how hard you work to avoid them, accidents happen. They're a normal part of life. A tooth can become discolored from an illness or medication, or you could trip and chip your tooth. Cosmetic dentist Dr. Paul Dougherty performs dental bonding and contouring to fix small cosmetic flaws at his office in La Jolla, CA. Bonding and contouring sessions use composite resin (a material used for tooth-colored fillings) to make a tooth longer, reduce gaps in your teeth, change a tooth's shape, or cover discoloration. It's a quick and easy way to enhance your smile so schedule an appointment to get more information about dental bonding and contouring at Dougherty Dental.
Dental Bonding and Contouring Reviews
"Dr Dougherty and his staff are awesome in every way. Friendly, knowledgeable and modern dentistry. Highly recommend them!"
- S.M. /
Yelp /
Nov 21, 2017
"Dr. Paul and his staff are the most loving caring people who went out of their way to help me. I phoned with my emergency and they saw me the same day and provided the fix during that visit. Thank you Dr. Paul, Andrea and Kathy."
- B.M. /
Google /
May 02, 2020
"Dr. Dougherty and his team are highly professional, courteous, and caring. Dr. D is a perfectionist and works diligently to ensure your are 100% satisfied with his service. He has a happy and courteous team.  They make you feel like family the minute you walk in the door.  Everyone I met on the staff  made me feel like my needs were their number  1 priority.    I am extremely satisfied with all the work that Dr. Dougherty and Andrea did for me.  I recommend you check out Dr. Dougherty and his staff.   You will not be disappointed...only elated with the experience you encounter with this wonderful dentist and his friendly, efficient team."
- L.F. /
Yelp /
Mar 03, 2015
"Dougherty Dental staff make us feel like we are coming home.They are friendly, professional and caring. We drive from Cardiff-by- the Sea for our visits, because we feel safe and well cared for here.Dr. Dougherty has been our dentist of choice since 1987.Best in the West!!!Lynn A."
- L.A. /
Yelp /
Jun 13, 2017
Previous
Next
Is Dental Bonding and Contouring Right For Me?
Dental bonding and contouring can fix chips, gaps, tooth length, cracks, discoloration, and other cosmetic issues. It is one of the most affordable cosmetic dental procedures, and it can normally be done in a single visit. It does not require the lengthy prep work of crowns or veneers; however, it is not as strong as a crown or veneer so it typically doesn't last as long. Dental bonding and contouring is best for correcting minor flaws, but if you want bigger aesthetic changes, a different restorative or cosmetic treatment may be more in line with your goals. During your consultation, Dr. Dougherty will listen to your needs and concerns before discussing treatment options.
What to Expect With Dental Bonding and Contouring
You shouldn't need to have your mouth numbed for a dental bonding and contouring session; however, options for sedation can be discussed with Dr. Dougherty during your consultation if you have dental fears, anxieties, or a strong gag reflex. Once you're comfortable in the treatment chair, Dr. Dougherty and one of his dental assistants will apply the composite resin to the designated teeth. The bonding material will be set using a special light, and more layers of resin can be applied as needed. After the bonding process is complete, Dr. Dougherty will shape and smooth both the resin and your natural teeth for a seamless finish.
Recovery After Dental Bonding and Contouring
Once your bonding and contouring treatment is finished, you should avoid potentially staining items (like tobacco, coffee, tea, and red wine) for at least 48 hours. The composite bonding material can chip and stain so be careful not to bite hard objects (like ice cubes, hard candy, pens, or your fingernails), and brush your teeth right after eating. Bonded teeth should be cared for just like natural teeth with regular flossing and brushing. Biannual professional dental cleanings at Dougherty Dental will help polish away stains that may appear on the composite resin. With proper care, dental bonding may last up to ten years. During your annual dental exam, Dr. Dougherty will help you determine if your bonding and contouring procedure needs to be redone to refresh your smile.
Will My Insurance Cover Dental Bonding and Contouring?
Dental bonding and contouring is a cosmetic dental treatment so it is generally not covered by dental insurance. Our team can talk to your insurance company to confirm if it is partially covered, but most patients will need to pay for the total cost of the treatment. At your consultation with Dr. Dougherty, he can discuss your estimated costs and the many payment methods we accept at Dougherty Dental.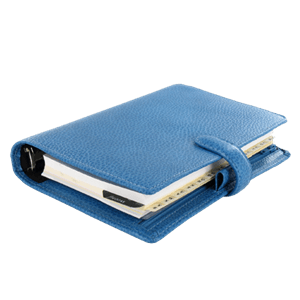 Dental Bonding and Contouring
Dental bonding and contouring can be a wonderful procedure if you want to correct minor flaws in your teeth without the time and expense of other cosmetic dental treatments, like veneers or crowns. Get more information about bonding and contouring at a consultation with Dr. Dougherty at his office in La Jolla, CA. Contact Dougherty Dental today to schedule your appointment and reveal a beautiful and healthy smile.
Related Procedures