What Is Full-Mouth Reconstruction?
Full-mouth reconstruction can improve the appearance, health, and function of your teeth, gums, and jawbone for a better-looking smile. Full-mouth reconstruction at Dougherty Dental could include (but isn't limited to) onlays, inlays, bridges, crowns, veneers, dental implants, and dentures, depending on your wants and needs. Certain reconstruction procedures may also require gum or bone grafts to be effective. As an experienced cosmetic dentist, Dr. Paul Dougherty offers full-mouth reconstruction services at his office in La Jolla, CA that may help improve both your oral health and the appearance of your mouth. He will listen to your worries and goals prior to creating your personal full-mouth restoration treatment plan.
Full-Mouth Reconstruction Reviews
Should I Have Full-Mouth Reconstruction?
Full-mouth reconstruction may be necessary if you have lost some teeth or have several teeth with big fillings that need replacement. You could also have teeth with widespread decay or teeth that are cracked, broken, or badly worn due to bruxism (chronic teeth grinding). You may even have a genetic disorder, such as ectodermal dysplasia (teeth that never develop), amelogenesis imperfecta (abnormally small teeth), or dentinogenesis imperfecta (translucent or discolored teeth), which require extensive restoration. You could want to replace old dental crowns or just want to improve the overall look of your mouth for better health or comfort. In more complex cases, your degraded teeth and gums may have created a visible facial deformity, like sunken cheeks. Full-mouth reconstruction can rejuvenate the whole face when the appropriate teeth are restored.
What To Expect With Full-Mouth Reconstruction
Following a complete examination of your gums, teeth, and bite, Dr. Dougherty may suggest full-mouth reconstruction. Your unique treatment program will be developed, depending on the state of your teeth, gum tissue, temporomandibular joints (TMJ), jaw muscles, and bite. Dr. Dougherty will discuss your many therapy and sedation choices, and he will give you his own recommendations to ensure your treatment plan fits your goals. Since each full-mouth reconstruction is different, he will discuss exactly what to expect and schedule your appointments. In general, a full-mouth reconstruction will take several visits to Dougherty Dental over a period of weeks or months. Dr. Dougherty will plan your procedures with breaks in between to let you recover until it's time for your next step to begin.
Recovery After Full-Mouth Reconstruction
It's difficult to predict your exact recovery time since each full-mouth reconstruction plan is unique. After each treatment in your plan, Dr. Dougherty will explain what to expect and how to take care of your mouth. He may prescribe antibiotics or pain medicine, which need to be filled prior to your procedure and taken as directed. You may feel some swelling or discomfort after certain procedures so a liquid or soft food diet may be ideal for you after those procedures. Once your full-mouth reconstruction is finished, you should maintain your oral health with proper flossing and brushing at home. Yearly dental examinations and biannual dental cleanings at Dougherty Dental are also helpful. Throughout your process, Dr. Dougherty can track the health of your restorations, natural teeth, gums, and jaw.
Insurance Coverage For Full-Mouth Reconstruction
Depending on your unique situation, some of the costs of your reconstruction could be covered by your dental insurance. In your initial consultation, Dr. Dougherty will produce your personalized treatment plan based on your goals, needs, and budget. He will give you different options to help make sure that your full-mouth reconstruction is easy to afford. If you have dental insurance, we will contact your supplier to confirm your benefits and calculate your out-of-pocket costs. Dougherty Dental also accepts several payment methods, including medical financing.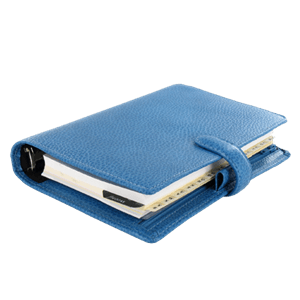 Full-Mouth Reconstruction
If you are looking for a dental solution to your complicated dental issues with a full-mouth reconstruction, then call us today to schedule a consultation at Dougherty Dental in La Jolla, CA. Cosmetic dentist Dr. Dougherty will develop an individual treatment plan specifically designed to meet your needs and goals. He will help restore your mouth so that you can have a healthy, beautiful smile.
Related Procedures