What Is A Tooth-Colored Filling?
Cavities are one of the most common dental problems, and they develop when bacteria erode your dental enamel. Previously, dental cavities were filled with an amalgam material, a mixture of metals, like mercury or silver. After years of research, we now know that metal fillings do not adhere very well with tooth enamel, and the mercury can be dangerous to your health. At Dougherty Dental in La Jolla, CA, cosmetic dentist Dr. Paul Dougherty uses tooth-colored fillings (also called white fillings or composite fillings), which are made with composite resin to fill cavities and protect the integrity of the tooth. Dr. Dougherty can also take out metal fillings and apply composite resin fillings for a more reliable and attractive cavity repair.
Reviews
"You will get 1st Class welcoming and 1st class treatment at Dougherty Dental. It will all be done right...the 1st time. You won't be disappointed."
- J.F. /
Google /
Feb 26, 2020
"I have been going to do Dougherty Dentel for over 20 years. They are exceptional the doctors, the dental hygienist, and the receptionist staff are always kind, respectful and helpful. I cannot recommend this practice enough."
- J.A. /
Google /
Feb 11, 2023
"Excellent service"
- M.R. /
Google /
Feb 11, 2023
"As new patients, we were so surprised at the loving, kindly care we received from Paul Dougherty's office. My husband is handicapped and "Q" from their office, procured a wheelchair and went to the car to help my husband. Then took him to the exam room and retrieved him to go home. This kind of care and service is very unusual at any office and we were so grateful. Dr. Dougherty was charming and thorough and we will be going back. Dr. Dougherty did some marvelous repair of my front tooth and I am so pleased. Vickie Johnson"
- T.J. /
Google /
Feb 07, 2023
"Investing on Real Estate and Cryptocurrency has been my best decision ever, I have been seeing so many positive reviews here on Facebook, on how people are getting paid through cryptocurrency, I saw so many brokers online to choose from but there was a particular recommendation I saw about MR KILLIAN BAYER, how his trading platform is helping a lot of people, I contacted him and invested $2000 after a week I got a huge profit back directly into my bitcoin wallet to my greatest surprise I didn't pay for any charges fee, this is the most lucrative business I've ever invested on it's reliable, genuine and easy. Contact MR KILLIAN BAYER to know how it works. when it comes to Cryptocurrency & Forex trading MR KILLIAN BAYER still the best i can recommend. You can contact him via Email: [email protected] WhatsApp: +1 707-654-4150"
- K.K. /
Facebook /
Jan 03, 2023
Previous
Next
Should I Get a Composite Filling?
The composite resin in tooth-colored fillings will seal any areas of decay in the tooth once it is cleaned by Dr. Dougherty. Composite resin is a versatile material that can be used to address other issues with your teeth as well, such as cracks or wear on the enamel caused by bruxism (teeth grinding). Since the composite resin is tinted to match your natural teeth, tooth-colored fillings can be used on both the back and front teeth for an undetectable result. If you currently have traditional metal fillings, talk to Dr. Dougherty about having them removed and replaced with tooth-colored composite fillings.
What To Expect With A White Filling
Receiving a filling with composite resin at Dougherty Dental is usually a quick process. The treatment area will be numbed to minimize your discomfort. Stronger forms of sedation may be discussed if you have dental anxiety to help keep you relaxed. Once you are ready, the affected enamel will be cleared away using a unique dental drill that Dr. Dougherty will choose based upon where the cavity is located in the tooth and the amount of decay that is present. After the enamel is removed and the area is disinfected, the area will be filled with the composite material and hardened. Dr. Dougherty will smooth the white filling material so it matches your other teeth.
Recovery After A Composite Filling
You should be able to return to your normal day after your filling is done, but you might have some sensitivity to cold and hot temperatures for 1 – 3 days afterward. You may use over-the-counter pain medication to treat any discomfort; however, dental fillings are extremely common so severe symptoms are rare. If your filling seems too high or uneven, please contact our office. Your filling can be kept clean by following a normal oral care routine at home, including daily brushing and flossing. During your annual dental exam, Dr. Dougherty will assess your filling to determine if it should be replaced or repaired.
Is a Composite Filling Covered By Insurance?
Composite resin fillings are a common treatment for dental cavities so they are typically covered at least partially by dental insurance. A member of our administrative team will talk to your dental insurance company to understand your coverage so we can calculate your out-of-pocket costs. If you don't have dental insurance, Dr. Dougherty will go over the payment methods we accept at your consultation, as well as medical financing options.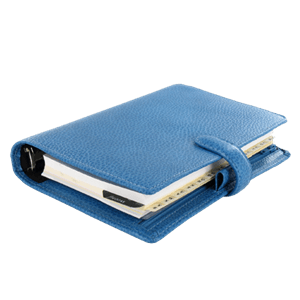 Cavities in the teeth may start as a small issue, but it is important to have them treated before they become a big issue. At Dougherty Dental in La Jolla, CA, small areas of tooth decay may be treated with tooth-colored fillings. Dr. Dougherty makes sure to match the shade of your teeth so you can have a healthy, beautiful smile. If you suspect you or your child has a cavity, contact our office to schedule an exam with Dr. Dougherty.
Related Procedures