What Is A Tooth-Colored Filling?
Cavities are one of the most common dental problems, and they develop when bacteria erode your dental enamel. Previously, dental cavities were filled with an amalgam material, a mixture of metals, like mercury or silver. After years of research, we now know that metal fillings do not adhere very well with tooth enamel, and the mercury can be dangerous to your health. At Dougherty Dental in La Jolla, CA, cosmetic dentist Dr. Paul Dougherty uses tooth-colored fillings (also called white fillings or composite fillings), which are made with composite resin to fill cavities and protect the integrity of the tooth. Dr. Dougherty can also take out metal fillings and apply composite resin fillings for a more reliable and attractive cavity repair.
Reviews
"You will get 1st Class welcoming and 1st class treatment at Dougherty Dental. It will all be done right...the 1st time. You won't be disappointed."
- J.F. /
Google /
Feb 26, 2020
"I was very impressed with the person attention I received from Paul Dougherty and all of the employees. I felt that they truly cared about the health of my teeth and me as a patient. I afforded as much time a I needed to receive a full understanding of their process and any issues with my teeth and health."
- K.W. /
Google /
Aug 02, 2023
"Dougherty Dental is a very comprehensive and progressive practice! I highly recommend them for any of your restorative, cosmetic dentistry and dental hygiene needs!"
- K.H. /
Google /
Jul 27, 2023
"I always enjoy my visits to Dougherty Dental. Heidi is a wonderful hygienist and is most enjoyable. I rate this as the best. Jim"
- J.L. /
Google /
Jul 21, 2023
"A dark red wine stained a couple of very visible teeth over the Fourth of July week-end. My smile became a real fright! The office was closed for the holiday, but as soon as they received my message they squeezed me into their already filled schedule and polished my teeth back to their perfect pearly white. The entire staff and especially Dr. Dougherty are absolutely the best. BTW, When I began going to Dr. Dougherty when a top plastic surgeon who is a friend of mine referred me to Dr. Dougherty and said he is the best of the best dentists in San Diego."
- C.C. /
Google /
Jul 07, 2023
Previous
Next
Should I Get a Composite Filling?
The composite resin in tooth-colored fillings will seal any areas of decay in the tooth once it is cleaned by Dr. Dougherty. Composite resin is a versatile material that can be used to address other issues with your teeth as well, such as cracks or wear on the enamel caused by bruxism (teeth grinding). Since the composite resin is tinted to match your natural teeth, tooth-colored fillings can be used on both the back and front teeth for an undetectable result. If you currently have traditional metal fillings, talk to Dr. Dougherty about having them removed and replaced with tooth-colored composite fillings.
What To Expect With A White Filling
Receiving a filling with composite resin at Dougherty Dental is usually a quick process. The treatment area will be numbed to minimize your discomfort. Stronger forms of sedation may be discussed if you have dental anxiety to help keep you relaxed. Once you are ready, the affected enamel will be cleared away using a unique dental drill that Dr. Dougherty will choose based upon where the cavity is located in the tooth and the amount of decay that is present. After the enamel is removed and the area is disinfected, the area will be filled with the composite material and hardened. Dr. Dougherty will smooth the white filling material so it matches your other teeth.
Recovery After A Composite Filling
You should be able to return to your normal day after your filling is done, but you might have some sensitivity to cold and hot temperatures for 1 – 3 days afterward. You may use over-the-counter pain medication to treat any discomfort; however, dental fillings are extremely common so severe symptoms are rare. If your filling seems too high or uneven, please contact our office. Your filling can be kept clean by following a normal oral care routine at home, including daily brushing and flossing. During your annual dental exam, Dr. Dougherty will assess your filling to determine if it should be replaced or repaired.
Is a Composite Filling Covered By Insurance?
Composite resin fillings are a common treatment for dental cavities so they are typically covered at least partially by dental insurance. A member of our administrative team will talk to your dental insurance company to understand your coverage so we can calculate your out-of-pocket costs. If you don't have dental insurance, Dr. Dougherty will go over the payment methods we accept at your consultation, as well as medical financing options.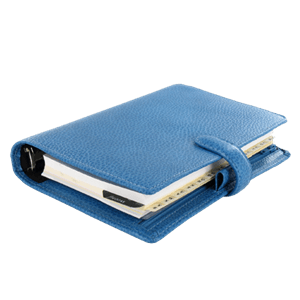 Cavities in the teeth may start as a small issue, but it is important to have them treated before they become a big issue. At Dougherty Dental in La Jolla, CA, small areas of tooth decay may be treated with tooth-colored fillings. Dr. Dougherty makes sure to match the shade of your teeth so you can have a healthy, beautiful smile. If you suspect you or your child has a cavity, contact our office to schedule an exam with Dr. Dougherty.
Related Procedures