The TMJ (temporomandibular joint) is where your jaw attaches to your skull, which allows you to close and open your jaw easily. Sometimes the temporomandibular joint is damaged or injured, causing a painful condition known as temporomandibular joint dysfunction or disorder (TMD). If you are experiencing pain or hear clicking when you open your jaw, then schedule a consultation with cosmetic dentist Dr. Paul Dougherty to see if you have TMD. At his practice in La Jolla, CA, Dr. Dougherty utilizes advanced tools to diagnose and treat your TMD to ease symptoms. Your treatment will be based on the cause of your TMD and your specific condition, but a few choices are oral appliances (mouth or night guards), bite adjustment, and dental restorations.
Reviews
"You will get 1st Class welcoming and 1st class treatment at Dougherty Dental. It will all be done right...the 1st time. You won't be disappointed."
- J.F. /
Google /
Feb 26, 2020
"I have been going to do Dougherty Dentel for over 20 years. They are exceptional the doctors, the dental hygienist, and the receptionist staff are always kind, respectful and helpful. I cannot recommend this practice enough."
- J.A. /
Google /
Feb 11, 2023
"Excellent service"
- M.R. /
Google /
Feb 11, 2023
"As new patients, we were so surprised at the loving, kindly care we received from Paul Dougherty's office. My husband is handicapped and "Q" from their office, procured a wheelchair and went to the car to help my husband. Then took him to the exam room and retrieved him to go home. This kind of care and service is very unusual at any office and we were so grateful. Dr. Dougherty was charming and thorough and we will be going back. Dr. Dougherty did some marvelous repair of my front tooth and I am so pleased. Vickie Johnson"
- T.J. /
Google /
Feb 07, 2023
"Investing on Real Estate and Cryptocurrency has been my best decision ever, I have been seeing so many positive reviews here on Facebook, on how people are getting paid through cryptocurrency, I saw so many brokers online to choose from but there was a particular recommendation I saw about MR KILLIAN BAYER, how his trading platform is helping a lot of people, I contacted him and invested $2000 after a week I got a huge profit back directly into my bitcoin wallet to my greatest surprise I didn't pay for any charges fee, this is the most lucrative business I've ever invested on it's reliable, genuine and easy. Contact MR KILLIAN BAYER to know how it works. when it comes to Cryptocurrency & Forex trading MR KILLIAN BAYER still the best i can recommend. You can contact him via Email: [email protected] WhatsApp: +1 707-654-4150"
- K.K. /
Facebook /
Jan 03, 2023
Previous
Next
Am I a Candidate For TMJ Therapy?
Temporomandibular joint disorder may be caused by a number of things, such as an injury to the jaw, grinding your teeth and clenching your jaw (bruxism), dental malocclusion (misalignment of the teeth), arthritis, or a tumor in the TMJ. Sometimes the reason for TMD cannot be determined, but if you're having symptoms and signs, Dr. Dougherty can still diagnose and treat your TMD. Some of the most common symptoms of TMD are pain or tenderness at the jaw joint, spasms in your face muscles, feeling as though your jaw is stiff or stuck, and headaches that begin near your ears. Another symptom is hearing cracking, clicking, or popping whenever you open your jaw.
What To Expect With TMJ Treatment
To diagnose a temporomandibular disorder, Dr. Dougherty will listen carefully to understand your concerns prior to a physical examination. Throughout the examination, he will assess the movement of your jaw and start looking for signs of teeth grinding, jaw clenching, and misalignment. He will also feel your jaw and surrounding areas for any swelling and tenderness. Dr. Dougherty might want to take digital x-rays of your lower face, along with a bite analysis to look for underlying causes that will determine your therapy method. Depending on the outcome of your exam, he will go over your treatment options that might include a mouth guard, teeth straightening, or dental restorations (crowns or bridges).
Follow-Up After TMJ Treatment
Along with procedures to solve the underlying cause of your temporomandibular joint disorder, Dr. Dougherty can suggest different ways to relieve pain and other problems on your own. This includes eating softer foods, avoiding biting your nails or chewing gum, applying heat to your jaw, and relaxation techniques. Dr. Dougherty may also give you exercises designed to strengthen your jaw or prescribe medication to relax your muscles (and to relieve pain, anxiety, or inflammation).
Continue to attend follow-up visits so Dr. Dougherty can assess the progress of your TMJ therapy. If your therapy is not working, he can tailor your treatment plan to find another approach. Once your TMD is fully treated, you should continue to schedule annual dental exams and biannual teeth cleanings at Dougherty Dental to keep your mouth healthy.
Insurance Coverage For TMJ Treatment
Dental insurance coverage for diagnosing TMJ pain and TMD treatments will vary so we will get in touch with your insurance carrier to calculate any out-of-pocket costs. Whether you have dental insurance or not, Dr. Dougherty will go over price estimates when reviewing treatment choices. To make all of our treatments affordable, Dougherty Dental takes many payment options and we can help you find low-interest medical financing.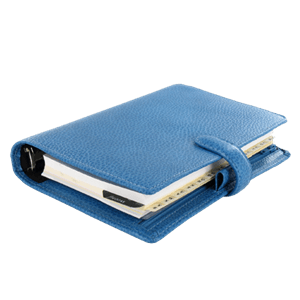 Pain in your jaw can make it difficult to eat, speak, and enjoy your everyday life. Since there are several potential causes, symptoms, and solutions to treat temporomandibular joint dysfunction (TMD), schedule a consultation with Dr. Paul Dougherty at his practice in La Jolla, CA to get your diagnosis and treatment plan. He will perform a thorough examination and discuss your treatment choices. Get in touch with our team at Dougherty Dental to learn more and to schedule an appointment.
Related Procedures