What Is Nitrous Oxide Sedation?
If you have been avoiding the dentist because of anxiety, you might be a good fit for nitrous oxide sedation at Dougherty Dental. Our facility in La Jolla, CA offers nitrous oxide sedation for complex dental procedures and to help individuals with dental fears and anxieties during regular visits. Nitrous oxide (N2O) gas is an effective sedation method that helps you safely relax during dental work. Commonly called laughing gas, nitrous oxide sedation is offered by cosmetic dentist Dr. Paul Dougherty to keep you awake while completely relaxed. Schedule a consultation with Dr. Dougherty for more information on nitrous oxide and other sedation options during your dental visit.
Reviews
"You will get 1st Class welcoming and 1st class treatment at Dougherty Dental. It will all be done right...the 1st time. You won't be disappointed."
- J.F. /
Google /
Feb 26, 2020
"I was very impressed with the person attention I received from Paul Dougherty and all of the employees. I felt that they truly cared about the health of my teeth and me as a patient. I afforded as much time a I needed to receive a full understanding of their process and any issues with my teeth and health."
- K.W. /
Google /
Aug 02, 2023
"Dougherty Dental is a very comprehensive and progressive practice! I highly recommend them for any of your restorative, cosmetic dentistry and dental hygiene needs!"
- K.H. /
Google /
Jul 27, 2023
"I always enjoy my visits to Dougherty Dental. Heidi is a wonderful hygienist and is most enjoyable. I rate this as the best. Jim"
- J.L. /
Google /
Jul 21, 2023
"A dark red wine stained a couple of very visible teeth over the Fourth of July week-end. My smile became a real fright! The office was closed for the holiday, but as soon as they received my message they squeezed me into their already filled schedule and polished my teeth back to their perfect pearly white. The entire staff and especially Dr. Dougherty are absolutely the best. BTW, When I began going to Dr. Dougherty when a top plastic surgeon who is a friend of mine referred me to Dr. Dougherty and said he is the best of the best dentists in San Diego."
- C.C. /
Google /
Jul 07, 2023
Previous
Next
Is Nitrous Oxide Right For Me?
N2O is a very popular sedation technique that can be used safely on both children and adults. Before nitrous oxide gas is used, Dr. Dougherty will evaluate your medical history, current medications, and concerns to be sure that nitrous oxide gas is a good choice for you. Nitrous oxide sedation can be used for difficult or routine procedures in conjunction with local anesthesia to help minimize your pain, and it may also be used if you have dental anxieties or fears that keep you from visiting the dentist. Nitrous oxide gas might not be right for you if you have difficulty breathing through your nose, extreme phobias, chronic obstructive pulmonary disease (COPD), or other similar conditions.
What To Expect When Using Nitrous Oxide
Before your dental procedure is started, the nitrous oxide will be administered to you through a mask. As you breathe in the gas, it will act quickly and start relaxing you. Dr. Dougherty or another member of his staff will monitor your response to the gas, as well as your vitals, and adjust the medication as needed throughout your session so you can remain comfortable. You should expect a tingling sensation in your arms and legs, as well as a feeling of well-being, warmth, and euphoria as the gas takes effect. Nitrous oxide is typically used along with local anesthesia, such as lidocaine, to deaden sensation. Once the procedure is done, the gas will be turned off and the effects should quickly wear off.
Recovery After Nitrous Oxide
Recovery from N2O sedation is usually immediate because the gas is eliminated from the body in just a few minutes. You should be ready to operate a vehicle and return to your daily activities as soon as you leave our office. Side effects are not common, but you may experience headaches, chills, sweating, nausea, vomiting, or fatigue. Don't hesitate to call our office if you have any concerns or if side effects last longer than a few days. To decrease the risk of nausea, Dr. Dougherty recommends that you consume a light meal before your procedure and wait at least three hours after your appointment before eating a large meal.
Will My Insurance Cover Nitrous Oxide?
If you have dental insurance, we will contact your insurance carrier to understand your specific benefits regarding nitrous oxide sedation. This information will help us to better estimate your out-of-pocket costs before your procedure. If you do not have dental insurance, Dougherty Dental takes many forms of payment, including medical financing, to help make your procedure more affordable.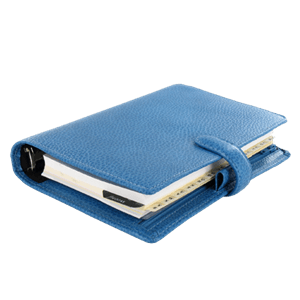 If you usually skip routine dental appointments or you have been ignoring dental discomfort due to fear of the dentist, please consider a consultation with cosmetic dentist Dr. Dougherty for more information about nitrous oxide sedation at our office in La Jolla, CA. Dr. Dougherty and his skilled team will gladly answer your questions and address your concerns about the use of nitrous oxide sedation at Dougherty Dental.
Related Procedures