What Are Dental Sealants?
Dental sealants are applied during a simple procedure to protect your teeth from tooth decay and cavities. Sealants are thin, semi-permanent, flexible materials that can be painted on the tops of your back teeth (premolars and molars). After they're positioned, sealants block out bacteria, plaque, tartar, and food particles to prevent several dental problems, like cavities. Dental sealants may stay on for years if they are cared for properly with a regular home oral hygiene routine. Not only can sealants maintain your oral health and prevent cavities, but they may also save you from expensive future dental treatments at Dougherty Dental. Talk to cosmetic dentist Dr. Paul Dougherty in our La Jolla, CA office to decide if sealants are a good choice for your family.
Reviews
"You will get 1st Class welcoming and 1st class treatment at Dougherty Dental. It will all be done right...the 1st time. You won't be disappointed."
- J.F. /
Google /
Feb 26, 2020
"I have been going to do Dougherty Dentel for over 20 years. They are exceptional the doctors, the dental hygienist, and the receptionist staff are always kind, respectful and helpful. I cannot recommend this practice enough."
- J.A. /
Google /
Feb 11, 2023
"Excellent service"
- M.R. /
Google /
Feb 11, 2023
"As new patients, we were so surprised at the loving, kindly care we received from Paul Dougherty's office. My husband is handicapped and "Q" from their office, procured a wheelchair and went to the car to help my husband. Then took him to the exam room and retrieved him to go home. This kind of care and service is very unusual at any office and we were so grateful. Dr. Dougherty was charming and thorough and we will be going back. Dr. Dougherty did some marvelous repair of my front tooth and I am so pleased. Vickie Johnson"
- T.J. /
Google /
Feb 07, 2023
"Investing on Real Estate and Cryptocurrency has been my best decision ever, I have been seeing so many positive reviews here on Facebook, on how people are getting paid through cryptocurrency, I saw so many brokers online to choose from but there was a particular recommendation I saw about MR KILLIAN BAYER, how his trading platform is helping a lot of people, I contacted him and invested $2000 after a week I got a huge profit back directly into my bitcoin wallet to my greatest surprise I didn't pay for any charges fee, this is the most lucrative business I've ever invested on it's reliable, genuine and easy. Contact MR KILLIAN BAYER to know how it works. when it comes to Cryptocurrency & Forex trading MR KILLIAN BAYER still the best i can recommend. You can contact him via Email: [email protected] WhatsApp: +1 707-654-4150"
- K.K. /
Facebook /
Jan 03, 2023
Previous
Next
Should I Get Dental Sealants For My Child?
Any patients who are prone to developing oral diseases or cavities are ideal candidates for dental sealants. Most often, sealants are suggested for children and teens who may not have developed regular teeth brushing habits yet. Sealant application is a simple, fast treatment that generally doesn't need sedation or anesthesia, making it a great procedure for all ages. The sealants keep food particles, bacteria, plaque, and tartar from settling into the crevices of your child's molars and premolars, saving you the time and money of potential future cavity filling appointments during those rebellious adolescent years.
What to Expect With Dental Sealants
At your consultation, Dr. Dougherty will first need to assess your (or your child's) teeth to decide if dental sealants are the right option for your needs. Since your teeth need to be completely clean before the application, we will scale and polish your teeth to remove plaque, bacteria, and tartar. You might want to schedule a sealant application after one of your biannual teeth cleaning sessions. Then, Dr. Dougherty will apply the sealant with a small brush and set it using a special light. After the application is complete, Dr. Dougherty will check if the dental sealant has settled into the correct position.
Follow-up After Dental Sealants
Since no anesthesia is necessary for the application, you will be free to resume your regular schedule after your dental sealant appointment is finished. It's important for you to follow a regular oral hygiene routine, including brushing two times a day, using mouthwash, and flossing. With dental sealants, you should try to avoid putting heavy pressure on your back teeth or consuming sticky foods. With proper care, dental sealants may last for years. At your annual dental exam at Dougherty Dental, Dr. Dougherty will determine the condition of the sealants and if they need to be reapplied.
Are Dental Sealants Covered By Insurance?
Dental sealants are a preventive treatment, and most insurance companies will pay for part of the cost in younger patients. Coverage can vary, especially in older patients, so a Dougherty Dental team member will figure out your coverage by contacting your insurance company and then letting you know your personal out-of-pocket cost, if any. We take several methods of payment, and we can help you with medical financing if needed.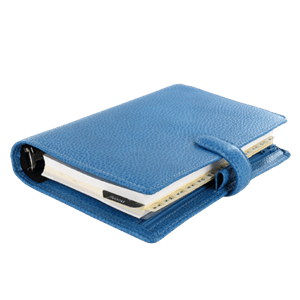 You and your family can certainly benefit from dental sealants to protect your teeth. They are a great way to avoid future dental procedures, like fillings and crowns. A quick and easy procedure, dental sealants can help you and your family experience less complicated dental visits and improved overall health. If you would like to get more information about sealants, contact our La Jolla, CA office to schedule a consultation with Dr. Dougherty.
Related Procedures