What Are Dental Sealants?
Dental sealants are applied during a simple procedure to protect your teeth from tooth decay and cavities. Sealants are thin, semi-permanent, flexible materials that can be painted on the tops of your back teeth (premolars and molars). After they're positioned, sealants block out bacteria, plaque, tartar, and food particles to prevent several dental problems, like cavities. Dental sealants may stay on for years if they are cared for properly with a regular home oral hygiene routine. Not only can sealants maintain your oral health and prevent cavities, but they may also save you from expensive future dental treatments at Dougherty Dental. Talk to cosmetic dentist Dr. Paul Dougherty in our La Jolla, CA office to decide if sealants are a good choice for your family.
Reviews
"You will get 1st Class welcoming and 1st class treatment at Dougherty Dental. It will all be done right...the 1st time. You won't be disappointed."
- J.F. /
Google /
Feb 26, 2020
"I was very impressed with the person attention I received from Paul Dougherty and all of the employees. I felt that they truly cared about the health of my teeth and me as a patient. I afforded as much time a I needed to receive a full understanding of their process and any issues with my teeth and health."
- K.W. /
Google /
Aug 02, 2023
"Dougherty Dental is a very comprehensive and progressive practice! I highly recommend them for any of your restorative, cosmetic dentistry and dental hygiene needs!"
- K.H. /
Google /
Jul 27, 2023
"I always enjoy my visits to Dougherty Dental. Heidi is a wonderful hygienist and is most enjoyable. I rate this as the best. Jim"
- J.L. /
Google /
Jul 21, 2023
"A dark red wine stained a couple of very visible teeth over the Fourth of July week-end. My smile became a real fright! The office was closed for the holiday, but as soon as they received my message they squeezed me into their already filled schedule and polished my teeth back to their perfect pearly white. The entire staff and especially Dr. Dougherty are absolutely the best. BTW, When I began going to Dr. Dougherty when a top plastic surgeon who is a friend of mine referred me to Dr. Dougherty and said he is the best of the best dentists in San Diego."
- C.C. /
Google /
Jul 07, 2023
Previous
Next
Should I Get Dental Sealants For My Child?
Any patients who are prone to developing oral diseases or cavities are ideal candidates for dental sealants. Most often, sealants are suggested for children and teens who may not have developed regular teeth brushing habits yet. Sealant application is a simple, fast treatment that generally doesn't need sedation or anesthesia, making it a great procedure for all ages. The sealants keep food particles, bacteria, plaque, and tartar from settling into the crevices of your child's molars and premolars, saving you the time and money of potential future cavity filling appointments during those rebellious adolescent years.
What to Expect With Dental Sealants
At your consultation, Dr. Dougherty will first need to assess your (or your child's) teeth to decide if dental sealants are the right option for your needs. Since your teeth need to be completely clean before the application, we will scale and polish your teeth to remove plaque, bacteria, and tartar. You might want to schedule a sealant application after one of your biannual teeth cleaning sessions. Then, Dr. Dougherty will apply the sealant with a small brush and set it using a special light. After the application is complete, Dr. Dougherty will check if the dental sealant has settled into the correct position.
Follow-up After Dental Sealants
Since no anesthesia is necessary for the application, you will be free to resume your regular schedule after your dental sealant appointment is finished. It's important for you to follow a regular oral hygiene routine, including brushing two times a day, using mouthwash, and flossing. With dental sealants, you should try to avoid putting heavy pressure on your back teeth or consuming sticky foods. With proper care, dental sealants may last for years. At your annual dental exam at Dougherty Dental, Dr. Dougherty will determine the condition of the sealants and if they need to be reapplied.
Are Dental Sealants Covered By Insurance?
Dental sealants are a preventive treatment, and most insurance companies will pay for part of the cost in younger patients. Coverage can vary, especially in older patients, so a Dougherty Dental team member will figure out your coverage by contacting your insurance company and then letting you know your personal out-of-pocket cost, if any. We take several methods of payment, and we can help you with medical financing if needed.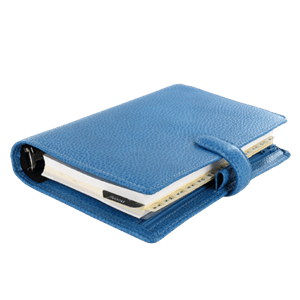 You and your family can certainly benefit from dental sealants to protect your teeth. They are a great way to avoid future dental procedures, like fillings and crowns. A quick and easy procedure, dental sealants can help you and your family experience less complicated dental visits and improved overall health. If you would like to get more information about sealants, contact our La Jolla, CA office to schedule a consultation with Dr. Dougherty.
Related Procedures