When a tooth is damaged or worn down, it can be restored to its full glory with a dental crown. Also called a cap, dental crowns are custom made to cover the damaged tooth and colored to match your surrounding teeth for a beautifully blended finish. At Dougherty Dental in La Jolla, CA, a dental crown may be used to hold a cracked tooth together, treat a large cavity, strengthen a weak tooth, or cover discoloration. Cosmetic dentist Dr. Paul Dougherty creates dental crowns with several materials to meet your specific needs. Schedule a consultation with Dr. Dougherty to learn about how a dental crown may strengthen or repair a tooth while also boosting the health and overall appearance of your smile.
Dental Crowns Reviews
"By far the best Dentist in San Diego. Dr. Dougherty is very knowledgeable and keeps up on all the latest techniques. Recently had a crown fall off, drove right over and after a short 10 minute wait he fit me in and it 15 minutes, it was cemented by in. Dr. Dougherty and the whole staff are so friendly. Super clean new office. in 20 years have never had a problem, just the best."
- R.H. /
Yelp /
Sep 29, 2016
"Fantastic! I am so happy with Dougherty Dental. I've been a patient for over two years now and am happy with every aspect of the practice. From making appointments throught the entire process. The professionals working there are very qualified and have great attitudes. They are always on time for appointments as well. I highly recommend Dougherty Dental."
- B.A. /
Yelp /
Mar 30, 2018
"My husband, David Ingalls and I, have been patients of Dougherty Dental for over 20 years and have been very pleased with our service, including cavities, crowns, teeth pulled for implants and follow up with treatment. His office is always prompt, attentive and professional. Many of our friends are patients. Marsha Ingalls"
- D.I. /
Google /
Mar 04, 2019
"Dr. Dougherty and his team are highly professional, courteous, and caring. Dr. D is a perfectionist and works diligently to ensure your are 100% satisfied with his service. He has a happy and courteous team.  They make you feel like family the minute you walk in the door.  Everyone I met on the staff  made me feel like my needs were their number  1 priority.    I am extremely satisfied with all the work that Dr. Dougherty and Andrea did for me.  I recommend you check out Dr. Dougherty and his staff.   You will not be disappointed...only elated with the experience you encounter with this wonderful dentist and his friendly, efficient team."
- L.F. /
Yelp /
Mar 03, 2015
"Dougherty Dental staff make us feel like we are coming home.They are friendly, professional and caring. We drive from Cardiff-by- the Sea for our visits, because we feel safe and well cared for here.Dr. Dougherty has been our dentist of choice since 1987.Best in the West!!!Lynn A."
- L.A. /
Yelp /
Jun 13, 2017
Previous
Next
Do I Need A Dental Crown?
A crown may be wanted or needed for cosmetic or functional dental issues. They may be placed to protect a decaying tooth to keep it from breaking, cover a cracked tooth, or hold a loose or worn-down tooth in place. They can be utilized to strengthen a tooth with a large cavity that will not take a normal filling, hold a dental bridge in place, or hide discolored or misshapen teeth. Crowns can be glued over your natural tooth or attached to a previously placed dental implant. The material of the crown is usually selected depending on the location of the tooth and custom made to match the size, color, and shape of your existing teeth. During your consultation, Dr. Dougherty will discuss all of the choices available for your crown and help you select the option for your needs.
What To Expect When You Have A Crown
At your consultation, Dr. Dougherty will get dental impressions so the crown can be uniquely designed to fit your tooth. A temporary dental crown may be placed over your tooth while you wait for your custom crown to be crafted. Once your dental crown is ready, the treatment area will be numbed with a local anesthetic. Other sedation techniques are available as well if you have dental anxieties or fears. When the anesthesia has taken effect, Dr. Dougherty will remove any areas of decay, then lightly file the enamel to make space for your dental crown. The crown will be cemented onto the tooth or attached to your dental implant. Once set, Dr. Dougherty will adjust the crown's fit so it is comfortable.
Recovery After A Dental Crown
Unless sedation was used in addition to a local anesthetic, you will be able to leave our office once the procedure is done and resume your daily activities. Dr. Dougherty or a member of his team will teach you the best way to care for your new crown, including possible foods to avoid and the best way to keep it clean. During your yearly dental exams at Dougherty Dental, Dr. Dougherty will assess your crown and adjust the fit as needed to keep it comfortable. He will tell you when your crown needs to be replaced; however, with good oral hygiene, it should last for several years. If you have any problems with your crown (for example, if it falls out or becomes loose), call our office immediately and we will schedule an appointment to have it fixed.
Will A Dental Crown Be Covered By Insurance?
Depending on your dental insurance, a portion of the cost of your dental crown may be covered. After talking to your insurance company, we can estimate your coverage and personal expenses. During your consultation, Dr. Dougherty can help you determine the best material for your crown. He will also discuss our available payment methods, including medical financing to make your procedure affordable.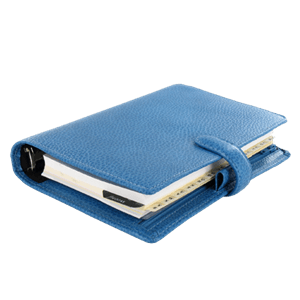 A single damaged or missing tooth may be repaired with a custom crown at Dougherty Dental. Talk to Dr. Dougherty about how a dental crown can protect your tooth from continued damage and help to keep your mouth healthy. With different materials for your needs, a custom crown can blend with your teeth to keep your smile beautiful. Contact our office in La Jolla, CA to schedule an appointment with cosmetic dentist Dr. Dougherty.
Related Procedures