What Is Emergency Dental Care?
Accidents happen, which is why cosmetic dentist Dr. Paul Dougherty provides emergency dental care for his patients in La Jolla, CA. Broken or chipped teeth and even teeth that have been knocked out are quite common results of accidental dental injury. You could damage your teeth when chewing food that's too tough for your teeth to manage, when playing sports, or due to a bad fall or a blunt-force injury. You may or may not feel pain in your mouth following this injury, but it is important to have your mouth assessed immediately to look for hidden damage. At Dougherty Dental, we will always make your dental crisis a priority by providing fast care and protection against future problems.
Emergency Dental Care Reviews
"Dougherty Dental helped my mother, with dementia,  in my absence and in the presence of a care giver to receive necessary dental treatment.  They certainly could have decided not to work with Mother under the circumstances, but instead, through phone calls to me and through emails, we were able to get Mother the treatment she needed.  I applaud the Dougherty team for their humanity and professionalism"
- P.E. /
Yelp /
Mar 06, 2018
"I have spent a great deal of time in a dentist chair since knocking out my two front teeth at age 13. I speak from experience and with conviction that my experience is always positive. They are the very best and I would not consider anyone other than Dr. Dougherty and his caring assistant and warm staff."
- E.T. /
Yelp /
Nov 06, 2017
"Dr. Paul and his staff are the most loving caring people who went out of their way to help me. I phoned with my emergency and they saw me the same day and provided the fix during that visit. Thank you Dr. Paul, Andrea and Kathy."
- B.M. /
Google /
May 02, 2020
"I had a visit with Dr. Salizar to fix some dental work from a prior dentist. He was amazing!  He did a very thorough examination of my mouth and Explained everything in great detail. You could immediately tell he was very knowledgeable and cared about making your mouth the best possible. Andrea was the assistant. She was very kind and helpful. They are a great team. I can't praise this dentist enough. He fixed my bite which has been off for more than 3 years due to another dentist. I am so glad I found this dentist office. I have a cleaning next week and can't wait to see if the hygienist is as good as the dentist. I'm sure they will be. The office is super nice and got me in quickly with the dental emergency even though I was a new patient. Thank you so much!!!"
- D.J. /
Yelp /
Jan 12, 2021
"By far the best Dentist in San Diego. Dr. Dougherty is very knowledgeable and keeps up on all the latest techniques. Recently had a crown fall off, drove right over and after a short 10 minute wait he fit me in and it 15 minutes, it was cemented by in. Dr. Dougherty and the whole staff are so friendly. Super clean new office. in 20 years have never had a problem, just the best."
- R.H. /
Yelp /
Sep 29, 2016
Previous
Next
Do I Need Emergency Dental Care?
You will most likely need emergency dental care if a tooth or restoration comes out, you are in pain, or if a tooth is cracked. Whenever you experience an injury to your mouth that impacts your gums, teeth, or jaw, it's smart to get in touch with our office immediately. In some circumstances, you may be uncertain about how fast you need treatment (as an example, a loose restoration or tooth, a trauma that does not result in bleeding or pain, or a chip in a tooth). Dr. Dougherty and his staff can help you determine how quickly to come in for an appointment, ways to manage pain, and how to best preserve your tooth or dental restoration. Even small injuries can lead to bigger issues if not handled right away so it's best to contact our office as soon as possible.
What To Expect With Emergency Dental Care
Each dental crisis is unique so it's tough to predict exactly what your emergency dental treatment will entail. Dr. Dougherty will thoroughly assess your situation at our office prior to a diagnosis or emergency dental work. Digital x-rays or images with an intraoral camera may be required to inspect your mouth for additional damage. After Dr. Dougherty understands the extent of your condition, he will thoroughly discuss options for treatment with you and create your emergency dental treatment program. Depending on the extent of your injuries, you may need one or multiple appointments to restore your mouth to health.
Recovery After Emergency Dental Care
Depending on your dental issue, Dr. Dougherty can offer you instructions that will help you heal following your treatment at Dougherty Dental. He may give you prescriptions for pain medication or antibiotics that need to be used as directed. He may also schedule an appointment for another treatment or a follow-up exam. After your dental emergency is treated, you might talk with Dr. Dougherty about methods to prevent future injuries, including a custom-made mouth guard to be worn while playing sports. You must continue to adhere to a good home oral care routine with brushing and flossing to keep your teeth and gums strong and healthy. During your yearly dental exam and twice-yearly cleanings at Dougherty Dental, Dr. Dougherty will continue to monitor your healing progress.
Is Emergency Dental Care Covered By Insurance?
If you are using dental insurance, we'll contact your provider to determine your benefits after Dr. Dougherty has determined your treatment program. For those not using dental insurance, Dougherty Dental takes many payment methods and we can help you get low-interest financing to help make your care more affordable. Don't delay handling a dental crisis due to concerns over price because waiting may lead to bigger and more expensive issues.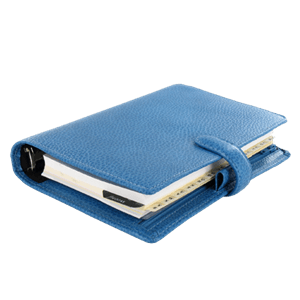 Anytime you have pain, bleeding, or experience trauma or injury to your mouth, call Dougherty Dental for urgent dental care. Dr. Dougherty and his team will work with you to manage your pain and repair any damage to your teeth, gums, jawbone, or dental restorations. Quick treatment is the key to preserving your oral well-being and preventing future problems so do not hesitate to contact our office in La Jolla, CA for assistance.
Related Procedures