You should be proactive with dental problems by getting them diagnosed and treated before they can develop into bigger conditions. These problems can be identified during a dental examination for yourself and your family at Dougherty Dental. While teeth are checked during your biannual cleaning, a dental exam provides a much more in-depth analysis of your oral health. Dental examinations evaluate signs of oral cancer, tooth decay, and other dental diseases. Cosmetic dentist Dr. Paul Dougherty will determine your need for treatments and look for problems with your bite and jaw. A series of x-rays can be taken for a better view of the health of your teeth, jawbone, and gums. If you live near La Jolla, CA, call us today to schedule a dental exam for yourself and your family.
What Is an Oral Cancer Screening?
Oral cancer is an abnormal cell growth in the mouth, including the lips, gums, jawbone, throat, salivary glands, and tongue. Every annual dental exam at Dougherty Dental includes a screening for oral cancer to look for any possible symptoms, including sores, inflammation, lesions, and lumps. Dr. Dougherty will also palpate your throat and jaw for abnormalities. Should any areas of concern be discovered, a biopsy may be performed or you may be referred to a specialist for further care.
Dental Exam Reviews
"I have been going here for dental services for many years now.  The staff are always friendly and knowledgeable.  Their new facility is modern and really nice.  As a patient, I feel extremely comfortable when I com here.  I also like how they have a panoramic x-ray machine on site.  No more of that archaic biting down on the films."
- R.K. /
Yelp /
Nov 25, 2014
"Al the staff is friendly and professional. Easy appointment booking and very informative visit regarding my dental situation. Dr. Spencer and RDA Darlene Hollis walked me through my procedure and executed it beautifully, thank you both! I'm very impressed and will continue to be a returning patient for all my dental needs."
- D.H. /
Yelp /
Jan 20, 2015
"Dr. Dougherty and his team are highly professional, courteous, and caring. Dr. D is a perfectionist and works diligently to ensure your are 100% satisfied with his service. He has a happy and courteous team.  They make you feel like family the minute you walk in the door.  Everyone I met on the staff  made me feel like my needs were their number  1 priority.    I am extremely satisfied with all the work that Dr. Dougherty and Andrea did for me.  I recommend you check out Dr. Dougherty and his staff.   You will not be disappointed...only elated with the experience you encounter with this wonderful dentist and his friendly, efficient team."
- L.F. /
Yelp /
Mar 03, 2015
"I visited Dougherty Dental on a recommendation from a friend.....and I am very glad I did. From the beginning, my experience was most favorable.......a friendly greeting on entering made me feel welcome immediately, extremely professional and competent dental examination with Dr Dougherty and wonderful assistant, smooth payment system and future appointment schedule. Can't wait to go back!"
- H.D. /
Google /
Jul 04, 2019
"They're doing all the right things at this dentist's office. Been going there for several years -- Paul is a neighbor  of ours. But more than that, it's a place that has friendly staff, professional services, beautiful accommodations. I go twice a year to have my teeth cleaned, and Heidi always has some helpful information for keeping my teeth even healthier."
- J.S. /
Yelp /
Jun 30, 2017
Previous
Next
Should I Get A Dental Exam?
La Jolla, CA residents of every age should get an annual dental exam. Some of the most common conditions, such as gum disease (the top reason for tooth loss), do not have symptoms you can see. If concerns are noticed early, your chances are better for more successful treatment with less invasive options.
The ADA (American Dental Association) suggests that all children visit the dentist before they turn one. Dr. Dougherty can help with problems, including teething, baby bottle tooth decay, and pacifier use. The team at Dougherty Dental can talk to you about ways to care for and clean your baby's mouth so they start good habits early in life. Dental examinations are also crucial for older children as their teeth, gums, and jaw develop.
What To Expect At Your Dental Exam
Your exam will start with an overall evaluation of your tongue, teeth, gums, throat, the roof of your mouth, and inside your cheeks. This includes checking for symptoms of oral cancer. Dr. Dougherty or a member of his team will take digital x-rays and check for the presence of abnormal tissue in the gums. Dr. Dougherty will evaluate your neck, head, and jaw, including the temporomandibular joints (TMJ) and bite. He will then discuss any issues found with you and how to best treat them. Dr. Dougherty will evaluate any other concerns you may have, including prescriptions and supplements you may be taking and how they might affect your dental health by causing tooth decay or dry mouth. Finally, he will check any prosthetics you have, such as crowns and dentures, to check the fit and wear.
Follow-Up After Your Dental Exam
How soon you need to return to our office after this visit is complete will depend on the results of your dental examination. Your dental health is unique to you so you may need additional care. If Dr. Dougherty doesn't identify any problems, then your only follow-up would be to continue a regimen of dental health with brushing and flossing every day, along with annual dental examinations and twice-yearly professional dental cleanings at Dougherty Dental. If Dr. Dougherty does see something that needs to be addressed, your treatment options will be reviewed and scheduled to restore your oral health.
Is A Dental Exam Covered By Insurance?
Since an annual dental exam is critical to your dental health, it is typically covered by dental insurance companies. We can talk to your insurance provider to calculate your coverage and estimate any out-of-pocket costs. If you do not have dental insurance, Dougherty Dental accepts many payment methods, including helping you find medical financing. Dr. Dougherty is happy to work with you to help you afford good oral health.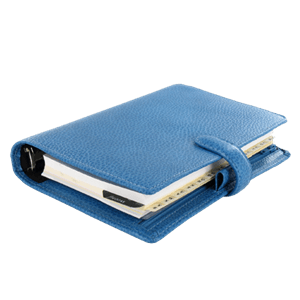 Having a healthy mouth means you don't just go to the dentist when something is wrong. You have to be proactive with preventive care. It can save your mouth from a variety of problems, as well as saving you a significant amount of money. We suggest visiting Dr. Paul Dougherty at Dougherty Dental annually for a dental examination. We try very hard to make dental visits a positive experience for you and your family so you'll enjoy coming back. Contact our office in La Jolla, CA to schedule your exam.
Related Procedures