Grinding your teeth at night, known as bruxism, is a common issue that affects many adults. Even though the most obvious indicator is the deterioration of the enamel of the teeth, nocturnal bruxism may also lead to tooth pain, headaches, and inflammation, as well as discomfort in your neck and jaw. To protect your mouth from the effects of bruxism, cosmetic dentist Dr. Paul Dougherty offers customized night guards. Custom night guards are created with high-grade materials to fit comfortably in your mouth and improve your sleep quality by reducing teeth grinding and jaw clenching. For more information about custom night guards at Dougherty Dental, set up an appointment at our La Jolla, CA facility.
Reviews
"You will get 1st Class welcoming and 1st class treatment at Dougherty Dental. It will all be done right...the 1st time. You won't be disappointed."
- J.F. /
Google /
Feb 26, 2020
"I was very impressed with the person attention I received from Paul Dougherty and all of the employees. I felt that they truly cared about the health of my teeth and me as a patient. I afforded as much time a I needed to receive a full understanding of their process and any issues with my teeth and health."
- K.W. /
Google /
Aug 02, 2023
"Dougherty Dental is a very comprehensive and progressive practice! I highly recommend them for any of your restorative, cosmetic dentistry and dental hygiene needs!"
- K.H. /
Google /
Jul 27, 2023
"I always enjoy my visits to Dougherty Dental. Heidi is a wonderful hygienist and is most enjoyable. I rate this as the best. Jim"
- J.L. /
Google /
Jul 21, 2023
"A dark red wine stained a couple of very visible teeth over the Fourth of July week-end. My smile became a real fright! The office was closed for the holiday, but as soon as they received my message they squeezed me into their already filled schedule and polished my teeth back to their perfect pearly white. The entire staff and especially Dr. Dougherty are absolutely the best. BTW, When I began going to Dr. Dougherty when a top plastic surgeon who is a friend of mine referred me to Dr. Dougherty and said he is the best of the best dentists in San Diego."
- C.C. /
Google /
Jul 07, 2023
Previous
Next
A number of symptoms may indicate that you are grinding your teeth and/or clenching your jaw while you sleep. You might wake up in the morning with a headache, tightness or pain in your jaw, and/or facial swelling. Other symptoms are loosened fillings or teeth, worn down enamel on your molars, tooth sensitivity, and a receding gumline. Teeth grinding and jaw clenching at night are sometimes caused by stress, but it may also be the result of allergies, misaligned teeth, a sleep disorder, or temporomandibular joint disorder (TMD). As Dr. Dougherty makes your bruxism diagnosis, he will try to find out the cause of your issue so your night guard therapy can be combined with another treatment for the best possible outcomes.
What to Expect With A Night Guard
After Dr. Dougherty diagnoses your bruxism, he will take oral impressions and digital x-rays so your custom night guard can be created. Dougherty Dental will send your specifications to a special dental laboratory where your night guard will be created with the best materials to fit your mouth. When your night guard is sent back to our office, you can return for a fitting. Dr. Dougherty might make minor adjustments so that your night guard fits properly and comfortably in your mouth. You will also be given instructions on how to care for your night guard so that it lasts for a long time.
Follow-Up After Night Guard
For maximum efficiency, you need to make sure you wear your custom night guard every night while you sleep. Your night guard should relieve the pain and dental issues created by bruxism, but if it doesn't, please call our office so Dr. Dougherty can look for additional issues and try other treatment options. To help keep your night guard in the best condition, you should properly clean and care for your night guard before and after each use. You should also bring your night guard to all future appointments, exams, and cleanings at Dougherty Dental so Dr. Dougherty can repair and adjust it as needed.
Will My Insurance Cover a Night Guard?
If you have been diagnosed with nocturnal bruxism or jaw clenching, some of the cost of your night guard will likely be paid by your dental insurance. If you have dental insurance, someone in our administrative office can contact your insurance carrier to obtain your coverage and potential out-of-pocket costs. During your preliminary appointment, Dr. Dougherty can discuss information about our multiple accepted payment methods and help you to qualify for medical financing.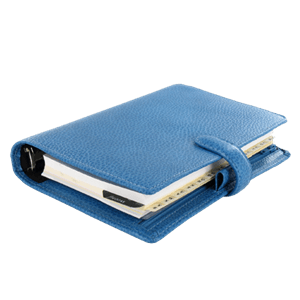 Grinding your teeth can lead to pain and discomfort in a number of ways. Night guards are a great option to diminish the sleepless nights created by the annoying symptoms of nocturnal bruxism and jaw clenching. Custom night guards from Dougherty Dental can also advance your overall oral health and avoid future dental complications, like cracked molars. If you think night guards may be the solution you seek or you want to learn more, call our office in La Jolla, CA today to book a consultation with cosmetic dentist Dr. Paul Dougherty.
Related Procedures