What Is Periodontal Disease?
Gum (periodontal) disease is an inflammation in the gums, which may severely damage your oral health. There are three stages of gum disease ranging from mild to severe. The first phase is gingivitis, which is brought on by a buildup of plaque in the gum pockets. Without treatment, gingivitis can progress to the second stage, periodontitis, which affects the fibers and bone that support the roots of your teeth. Advanced periodontitis is the name of the most serious stage of periodontal disease, which can cause teeth to loosen or fall out. To treat gum disease, Dougherty Dental provides both nonsurgical and surgical methods, depending on the intensity of the disease, including antibiotics, scaling and root planing, gum surgery, gum tissue grafting, and extractions. If you have signs of a gum infection, contact our office in La Jolla, CA to schedule a consultation with cosmetic dentist Dr. Paul Dougherty.
Periodontal Disease Reviews
"Great office staff, Dr. Dougherty is just the best My dental hygentist is tops in her profession. I highly recommend this office to eveyone."
- A.D. /
Facebook /
Oct 23, 2019
"John loved his experience this morning. He said the dental hygienist was so polite, friendly and she did a fantastic job cleaning his teeth."
- J.S. /
Google /
Jun 17, 2020
"Dr Dougherty is the consummate professional. An excellent dentist, he avoids unnecessary treatments or procedures, which really suits me. Also a very kind and caring person, as is the entire staff. I was referred to Dr Dougherty by my periodontist a few years ago and so glad I found him."
- E.S. /
Yelp /
Apr 05, 2018
Previous
Next
Do I Have Periodontal Disease?
Gingivitis isn't easy to discover on your own, which is why it's important to schedule yearly dental exams and twice-yearly cleanings at Dougherty Dental. This gives Dr. Dougherty an opportunity to measure your gums regularly so he can diagnose and address gum disease before it progresses to affect your general wellness. As gum disease develops, signs can include red or swollen gums, bleeding after regular flossing and brushing, receded or separated gums, and chronic bad breath. In the later stages of gum disease, you may also feel pain while chewing or sensitivity to cold and hot temperatures. It's important to schedule a dental appointment if you're experiencing any of these symptoms so that the infection can be addressed before it spreads.
What to Expect If You Have Periodontal Disease
Treatment options for periodontal disease will be determined by the intensity of your infection. If Dr. Dougherty diagnoses you with periodontal disease, he will discuss his recommendations for your treatment plan according to the progression of the disease. For cases that are caught early, scaling and root planing (SRP) is typically performed to deep clean the gum pockets. In more advanced cases, antibiotics can be prescribed in addition to multiple scaling and root planing sessions. Serious cases of gum disease can call for gum surgery to stop the spread, such as pocket reduction or gum grafting.
Recovery After Periodontal Disease Treatment
Your recovery period will differ, depending upon the stage of your gum disease development and your unique treatment program. You may need to have a number of appointments at Dougherty Dental to completely treat your periodontal disease. Once your oral health is restored, you will need to continue scheduling regular annual dental examinations and biannual cleanings at Dougherty Dental. It's also wise to develop a daily home oral hygiene regimen, which includes brushing and flossing. Dr. Dougherty may suggest an antibacterial mouthwash or toothpaste in order to decrease your chances of periodontal disease occurring again.
Will Insurance Cover Periodontal Disease?
Prices for periodontal disease therapy will vary, depending upon the severity of the illness, as well as the procedures required. If you have dental insurance, our office will talk to your insurance provider to determine what they cover and if there will be any out-of-pocket costs. For patients without dental insurance, Dougherty Dental takes many payment methods and we can help you find low-interest medical financing. Please talk to Dr. Dougherty if you have cost concerns during your consultation. Not going to the dentist because of financial concerns can lead to larger problems and much more expensive therapies.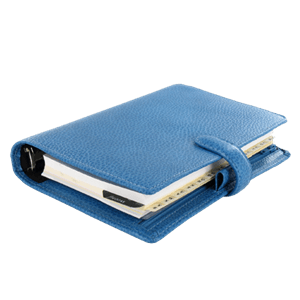 Gum disease will progress to cause more damage if you don't get the correct treatment so it's necessary to get professional help when any symptoms of periodontal disease occur. At Dougherty Dental, we will work with you to renew the health of your gums and to avoid future cases of the disease. To learn more or to schedule a consultation with Dr. Dougherty, contact our office in La Jolla, CA.
Related Procedures