If one or a few of your teeth are missing, you have more than just a cosmetic problem — missing teeth can cause your remaining teeth to shift, which may lead to more tension when biting, increased pain during chewing, or even difficulty speaking. A bridge can restore the appearance and health of your smile by covering empty spaces with a false tooth supported on either side by either a crown, dental implant, or both. At Dougherty Dental in La Jolla, CA, cosmetic dentist Dr. Paul Dougherty offers bridges that are custom made with the highest quality materials to help restore your beautiful smile. If you have one or more missing teeth, schedule a consultation with Dr. Dougherty to get more information about your treatment options with dental bridges.
Reviews
"You will get 1st Class welcoming and 1st class treatment at Dougherty Dental. It will all be done right...the 1st time. You won't be disappointed."
- J.F. /
Google /
Feb 26, 2020
"At Dougherty Dental I found out that taking care of my teeth and mouth can be a great painless process. Doctor Paul and the hole team was nothing but awesome walking me through. They are very clear on explaining everything with the details that I need to know. I'm glad that I have started on the right and best place."
- D.D. /
Google /
Nov 18, 2022
"Friendly staff, prompt service, even finished earlier than I expected"
- A.L. /
Google /
Nov 11, 2022
"Plain and simple, a cut above the rest. Dr Salazar and his whole team are professional and on point."
- P.C. /
Google /
Nov 01, 2022
"I'm a rather demanding individual with very high standards, but I can state that everyone in this office is FIRST RATE....from the receptionists to the dental technicians to Doctor Dougherty (Doctor Salazar is probably excellent too, but I haven't used his services, so I can't say). I've been to many dentists/prosthodontists in the past, and Dr. Dougherty is the best!"
- R.L. /
Google /
Oct 14, 2022
Previous
Next
Do I Need A Dental Bridge?
Gaps between your teeth can have a powerful impact on your oral health. Your mouth is carefully balanced, but missing teeth may affect its function. In time, gaps can lead to the shifting of teeth, causing bite problems (underbite, overbite, crossbite) and gum or jawbone deterioration. A dental bridge requires the surrounding teeth to be healthy enough to support the restoration with sufficient jawbone and gum density. Dr. Dougherty will examine your mouth during your consultation to help you choose the best bridge type (cantilever, traditional, Maryland bonded, or resin bonded) and material (ceramic, porcelain, porcelain fused to metal, and metal) for your needs.
What to Expect When Getting A Dental Bridge
Dr. Dougherty will first take digital x-rays and dental impressions so your custom bridge can be created. A temporary bridge can be used while your impressions are sent to a dental lab and your permanent one is crafted. Once your bridge is ready and it's time for placement, the needed areas of your mouth will be numbed with local anesthesia. Other sedation methods can also be discussed for anxiety or a strong gag reflex to help keep you comfortable during the procedure. Your bridge will either be cemented in place or connected to existing implants, based on the method you and Dr. Dougherty decide on. Dr. Dougherty will carefully adjust the position of your bridge so it feels right and stable.
Follow-up After Your Dental Bridge
Once your bridge is in place, you should have noticeable improvement in the appearance and function of your teeth. You may need a follow-up visit at Dougherty Dental to alter your bridge's fit if it feels uncomfortable after it is placed so be sure to let Dr. Dougherty know if it feels misaligned. Dr. Dougherty or a member of his team will teach you how to maintain your dental bridge, including the best way to keep it clean and any foods to avoid. It is important to clean your bridge and mouth regularly since decay can develop beneath the restoration. With proper care, your dental bridge can stay in place for many years. You should continue to schedule appointments at Dougherty Dental to get biannual cleanings and annual dental exams. At future appointments, Dr. Dougherty will check the health and wear of your bridge to decide if it needs to be repaired or replaced.
Will A Dental Bridge Be Covered By Insurance?
Dental restorations, like bridges, are typically covered by most dental insurance plans. A member of our team will work with your insurance company to calculate any out-of-pocket expenses you may be responsible for. Dougherty Dental accepts many forms of payment, including medical financing, that may be discussed with Dr. Dougherty. He can also help you select the best bridge type and material to fit both your budget and needs.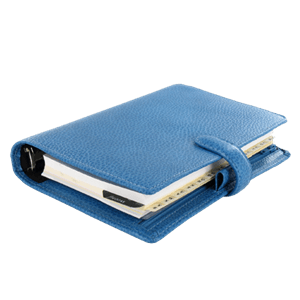 Dental Bridge Restorations
Even if you don't mind the cosmetic issues of a gap in your smile from a missing tooth, it can turn into bigger issues if you don't get it repaired. Schedule an appointment with cosmetic dentist Dr. Dougherty to learn more about dental bridges and the different options to fit your unique needs. Dougherty Dental is proud to offer high-quality dental bridges that can improve the appearance and health of your mouth. Contact our team in La Jolla, CA today to schedule your consultation.
Related Procedures